---
UN expert demands end to US blockade against several countries
2020-04-02 17:35:03 / web@radiorebelde.icrt.cu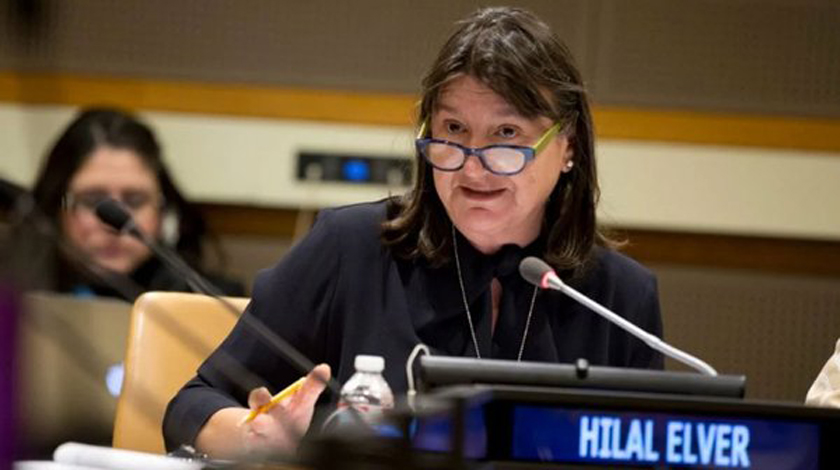 Hilal Elver, UN Special Rapporteur on the Right to Food, demanded on Tuesday the end of international sanctions against countries like Venezuela, Cuba, Iran and North Korea, to guarantee the flow of food supplies during the new coronavirus pandemic.
The UN expert also explained that it is a matter of "humanitarian urgency and practice to immediately lift unilateral economic sanctions".
In this regard, last week Michel Bachelet, the UN High Commissioner for Human Rights, also advocated "easing or suspending such restrictions".
As a result of the economic blockade policy, Cuba has been prevented from receiving the shipment of medical donations from the Chinese company Alibaba, due to the extraterritoriality of Title III of the Helms-Burton Act.
In the same way, this March 31, the United States asked for a transition government in Venezuela, through which to apply once its meddling and colonizing pretensions, typical of the revitalized Monroe Doctrine, in Latin America.

(ACN)

Radio Rebelde. 23 # 258 % L y M. Vedado. Plaza de la Revolucion Havana City, Cuba CP. 10400. Principal Editor: Alejandro Rojas Espinosa. Webmaster: Mabel Peña Styo. Journalist: Liannis Mateu Francés - Yaicelín Palma TejasPhotojournalist: Sergei Montalvo Arostegui. Assistant: Adriana Glez Bravo. Developed by Radio Rebelde Web Team
General Director: Frank Aguiar Ponce.
Phone numbers: (53) 7 838-4365 al 68 (Cabin) (53) 7 839-2524 (Public Relations).
© Copyright Radio Rebelde, 2015