UNESCO Calls to Save World's Audiovisual Heritage
2010.10.25 - 18:30:56 / ACN
---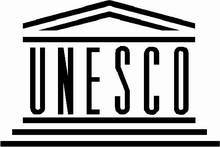 Havana, Cuba.- As the World Day for Audiovisual Heritage approaches, UNESCO's Director General Irina Bokova launched a call on Monday for all nations to safeguard their audiovisual collections.

Under the theme: "Save and savour your audiovisual collections- now," UNESCO's official noted that the world's audiovisual heritage is endangered. She said audiovisual record –films, videos, radio and recorded sound material— mirror human creativity and its culture.

The message reaffirms that UNESCO, in partnership with the Coordinating Council of Audiovisual Archive Associations, and heritage bodies around the world, have take the lead in the task of protecting and sharing those documents.

In 2010, the International Year for the Rapprochement of Cultures, preserving and enjoying audiovisual heritage gets a special meaning and it will be a topic of discussin on the World Day for Audiovisual Heritage.

On her message, Bokova nakes reference to UNESCO's Memory of the World program launched in 1997 to safeguard the most important elements of the documentary heritage and raise awareness about its inestimable value for present and future generations. It contains close to 200 examples of documentary heritage including audiovisual materials, deemed of universal value.

The message encourages member states, national commissions, non-governmental organizations and public and private institutions to promote recognition of the importance of audiovisual heritage and support efforts to preserve it as a testimony for future generations.