---
United Kingdom and Cuba Explore Potential in Joint Work
2017-11-03 11:30:25 / web@radiorebelde.icrt.cu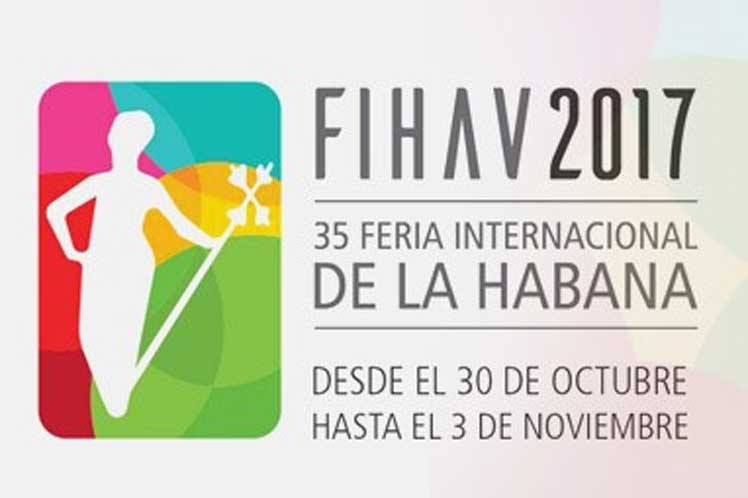 The Ambassador of the United Kingdom in Cuba, Anthony Stokes urged on Thursday in Havana the business executives of his country's financial sector and the 15 companies at the Havana Trade Fair FIHAV 2017 to explore potential areas where both nations can work together.

During the celebration of National United Kingdom Day and the formal opening of its exhibition area, the diplomat expressed London's interest in strengthening bilateral work.

Meanwhile, Cuba's First Vice Minister of Foreign Trade and Investment, Antonio Carricarte said that the main challenge between both countries is looking for mechanisms of financial and credit incentives that will allow an increase in exchanges especially in banking transactions.

The Cuban government official called on the exhibitors from the island to study and identify opportunities of exports to the United Kingdom.

Stokes and Carricarte said that the presence of the European nation in the traditional business fair has increased this year.

The sectors of energy, biotechnology, higher education and financial services are the areas in which both countries work together and those of possible development.

The British diplomat pointed out in the increase of 20 percent of tourists to Cuba and the exchange of student scholarships.

FIHAV 2017 closes its doors on Friday with the participation of business executives from over 70 countries, which ratifies that the fair is the largest of its type in Cuba and the Caribbean.
By Hector Garcia Torres


(ACN)

Radio Rebelde. 23 # 258 % L y M. Vedado. Plaza de la Revolucion Havana City, Cuba CP. 10400. Principal Editor: Pablo Rafael Fuentes de la Torre. Webmaster: Mabel Peña Styo. Journalist: Liannis Mateu Francés - Laura Barrera Jerez.Photojournalist: Sergei Montalvo Arostegui. Comunity Manager: Alejandro Rojas. Assistant: Adriana Glez Bravo. Developed by Radio Rebelde Web Team
General Director: Frank Aguiar Ponce.
Phone numbers: (53) 7 838-4365 al 68 (Cabin) (53) 7 839-2524 (Public Relations).
© Copyright Radio Rebelde, 2015