---
United States Senate voted against Trump
2019-03-21 11:50:05 / web@radiorebelde.icrt.cu / Translated by: Aylen Lesmes Bonachea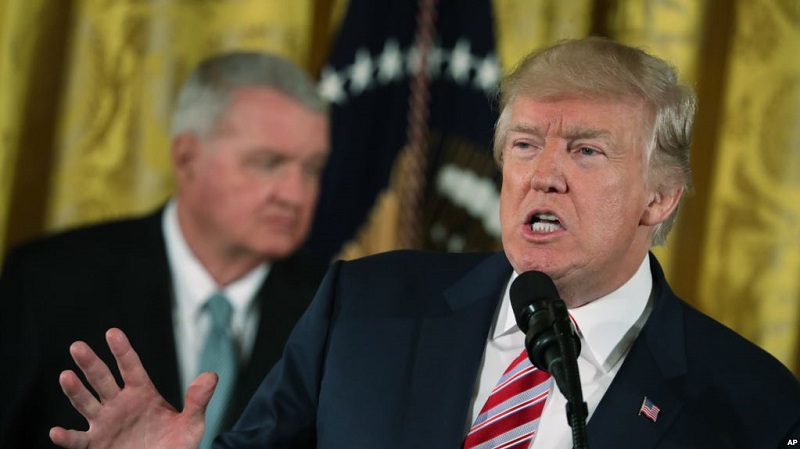 With a most of 59 votes against 41, Senate of United States voted in favor of annulling the national emergency decreed by Donald Trump last month in order to have power for diverting money and use it in building the Wall in the border with Mexico without necessity of counting with the approval of the Congress.
The House of Representatives, controlled by the Democratic Party after the latest elections of midterm, voted in February in favor of annulling the emergency for 245 votes over 182. At that time thirteen republicans voted with the democrats.
Now, in the Senate 12 republican senators voted together with the democrats to reject the emergency.
Trump had said that before a result as the one reached, which implies another defeat in his objective of building the Wall, "probably" he vote the resolution, in which it would constitute the first presidential vote in his mandate.
The leader decreed national emergency last February 15th, after that the Congress rejected to finance the Wall in the border with Mexico.
The declaration of emergency would allow Trump to go over the Congress and liberate until eight millions of dollars for the Wall, a part of the 23 thousand that it is calculated would be necessary to build that structure along the 3 200 kilometers of the border.
For democrats, which in this voting in the two chambers of the Congress counted with the support of several republicans, the declaration of emergency was anti-constitutional and the Wall implies a waste of money.
By: International Editorial Department


Radio Rebelde. 23 # 258 % L y M. Vedado. Plaza de la Revolucion Havana City, Cuba CP. 10400. Principal Editor: Alejandro Rojas Espinosa. Webmaster: Mabel Peña Styo. Journalist: Liannis Mateu Francés - Yaicelín Palma TejasPhotojournalist: Sergei Montalvo Arostegui. Assistant: Adriana Glez Bravo. Developed by Radio Rebelde Web Team
General Director: Frank Aguiar Ponce.
Phone numbers: (53) 7 838-4365 al 68 (Cabin) (53) 7 839-2524 (Public Relations).
© Copyright Radio Rebelde, 2015