---
U.S. and Cuba Researchers carries out Environmental Study in the Western Region
2019-08-19 10:18:26 / web@radiorebelde.icrt.cu / Translated by: JC Caballero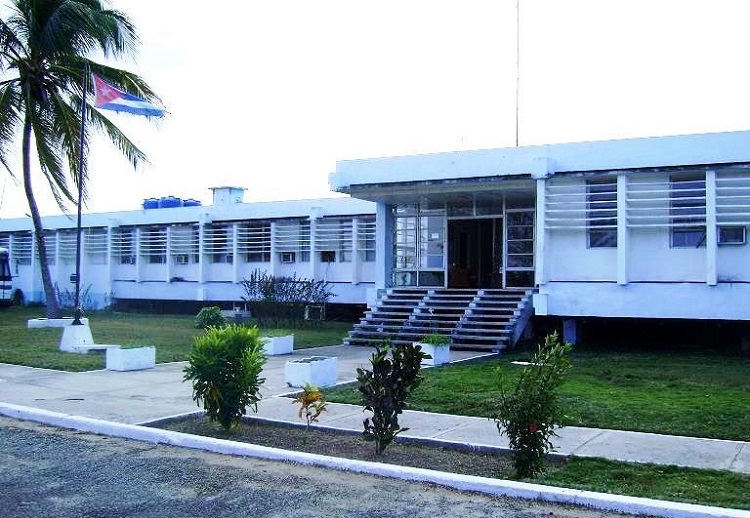 It is the result of a study about the erosion of the soils and it is part of the academic exchange among the three institutions.

The U.S. delegation was represented by the Ph.D. Amanda Schmidt from the Oberlin center, along with Paul Bierman from the University of Bermon and the Cuban Environmental Researches center was represented by Ph.D. Rita Yvelice Sibello Hernández.

"The related actions started last year in the central provinces through the water-sample collection of the river sediments to compare the results with previous researches about the losses of soil in those regions." Ph.D. Rita Yvelice explained.

Those actions made possible the related work, training and skills while taking the samples, carrying out measures and tests. They created the conditions for the application of those research methods on the erosion in those specific regions of Cuba.

They will give their contribution to the Cuban state plan in terms of the soil´s protection and the water. The tests, which could be carried out at the aforementioned Cuban center (CEAC) and in the foreign laboratories, will be useful as quality-control process of the analytic results, according to the researcher of that center. Mr. Maikel Hernández Núñez.

The State University of Vermont in Burlington is recognized in the Biology specialties, environmental, agricultural sciences and so on.

The private center of the Oberlin city is member of the Association of Universities of the Great Lakes and the Five Educational center of Ohio. Their most popular careers has been English, Biology, History, Politics and Environmental Studies.
This way, the CEAC is a researching center that is part of the local Citma which will be turning 20 years of being founded in November. It is dedicated to the study and the solution of the environmental processes.

Recognized by the International Atomic Energy Institution for its application of nuclear techniques for the solution of specific problems of coasts since 2007.

By Mireja Ojeda

Radio Rebelde. 23 # 258 % L y M. Vedado. Plaza de la Revolucion Havana City, Cuba CP. 10400. Principal Editor: Alejandro Rojas Espinosa. Webmaster: Mabel Peña Styo. Journalist: Liannis Mateu Francés - Yaicelín Palma TejasPhotojournalist: Sergei Montalvo Arostegui. Assistant: Adriana Glez Bravo. Developed by Radio Rebelde Web Team
General Director: Frank Aguiar Ponce.
Phone numbers: (53) 7 838-4365 al 68 (Cabin) (53) 7 839-2524 (Public Relations).
© Copyright Radio Rebelde, 2015