---
U.S. Government Increases List of Restricted Cuban Entities
2019-11-17 17:58:33 / web@radiorebelde.icrt.cu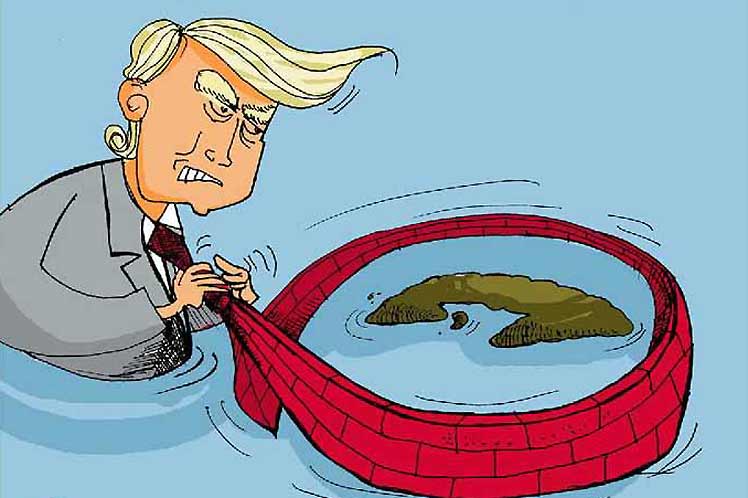 The U.S. Department of State announced on Friday the expansion of the list of Cuban entities restricted to U.S. citizens, which will be joined next Monday by five other hotel facilities.
According to Prensa Latina, the new inclusions, which will be effective from November 19, are the Gran Hotel Bristol Kempinski, located in Havana, and Grand Aston Varadero Resort, located in the famous seaside resort of Varadero, Matanzas.
Also added are the Grand Aston Cayo Las Brujas Beach Resort and Spa, the Gran Muthu Imperial Hotel and the Gran Muthu Rainbow Hotel, all three located in the archipelago of Cuba's northern cayeria.
In a statement released this afternoon, the U.S. Secretary of State, Mike Pompeo, showed that the date of this new attack against Cuba is precisely related to the November 16 commemoration of the 500th anniversary of the founding of the Cuban capital.
Through his statement, Pompeo accuses the Cuban of failures in their economic management and of alleged human rights violations, while again criticizing Cuba's solidarity with Venezuela and the constitutional government of Nicolas Maduro.
Once again, the text of the declaration omits the damage caused by the economic, commercial and financial blockade of the United States against Havana for almost six decades, a policy that, as every year since 1992, was recently condemned by the international community at the United Nations.
Manuel Marrero Cruz, Minister of Tourism, recently reported that in the leisure sector the damage amounts to some 38.7 billion dollars, with U.S. tourism being the most affected by the restrictions of its own government.

(ACN)

Radio Rebelde. 23 # 258 % L y M. Vedado. Plaza de la Revolucion Havana City, Cuba CP. 10400. Principal Editor: Alejandro Rojas Espinosa. Webmaster: Mabel Peña Styo. Journalist: Liannis Mateu Francés - Yaicelín Palma TejasPhotojournalist: Sergei Montalvo Arostegui. Assistant: Adriana Glez Bravo. Developed by Radio Rebelde Web Team
General Director: Frank Aguiar Ponce.
Phone numbers: (53) 7 838-4365 al 68 (Cabin) (53) 7 839-2524 (Public Relations).
© Copyright Radio Rebelde, 2015