---
US Lawmakers Move to Declare Climate Change Official Emergency
2019-07-09 11:34:16 / web@radiorebelde.icrt.cu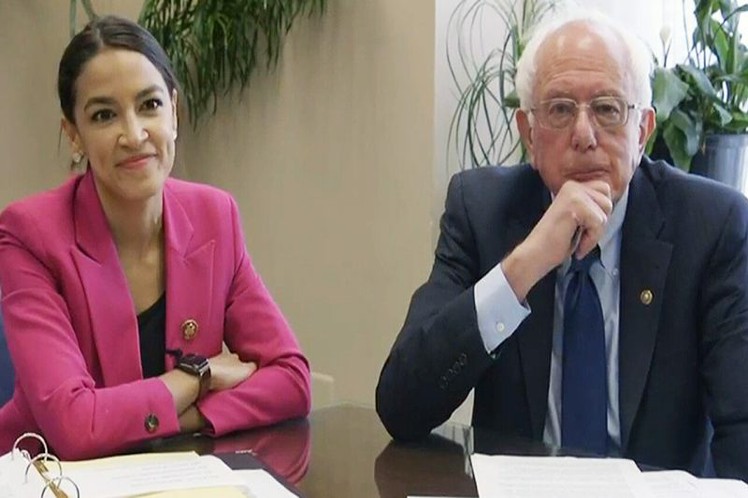 Senator Bernie Sanders and Representative Alexandria Ocasio-Cortez plan to present today a resolution at the US Congress to recognize climate crisis as an official emergency.

According to Huffington Post website, the two legislators will introduce the proposal in their respective chambers in the Capitol building along with US congressman Earl Blumenauer, in order to pressure the government to recognize the magnitude of the threat of the greenhouse gases.

A Sanders spokesman quoted by Huffington Post said that US President Donald Trump has routinely declared 'false national emergencies to advance his deeply unpopular agenda, such as selling bombs to Saudi Arabia the Congress had blocked.'

However, the president insists on calling deception the existential threat that climate change means, and for that reason the independent senator and presidential candidate for the Democratic Party is proud to associate with his colleagues in the House of Representatives to challenge that absurd. he noted.

The objective is to make the Congress declare that 'we are facing a climate emergency that requires a massive and immediate federal mobilization,' Sanders spokesman said.

The initiative will be presented one day after Trump, who is widely criticized at the domestic and international level for refusing to recognize that humans are responsible for climate change, delivered a speech about supposed environmental achievements of his administration in which he did not mention the impact of that phenomenon.

(PL)

Radio Rebelde. 23 # 258 % L y M. Vedado. Plaza de la Revolucion Havana City, Cuba CP. 10400. Principal Editor: Alejandro Rojas Espinosa. Webmaster: Mabel Peña Styo. Journalist: Liannis Mateu Francés - Yaicelín Palma TejasPhotojournalist: Sergei Montalvo Arostegui. Assistant: Adriana Glez Bravo. Developed by Radio Rebelde Web Team
General Director: Frank Aguiar Ponce.
Phone numbers: (53) 7 838-4365 al 68 (Cabin) (53) 7 839-2524 (Public Relations).
© Copyright Radio Rebelde, 2015