---
Varadero is ready for tourism high season after the passage of Hurricane Irma
2017-09-22 09:48:21 / web@radiorebelde.icrt.cu / Translated by: Aylen Lesmes Bonachea
In spite of the lash of Hurricane Irma, Vardero beach is in perfect conditions for assuming the tourism high season in Cuba this year, declared the master's degree in science Oscar García Martínez, delegate of the Ministry of Science, Technology and Environment (CITMA) in Matanzas.
García Martínez explained that the main Cuban spa didn't suffer significant damages as a natural element during the strong phenomenon, and even the damaged areas between the 10th street and the Paso Malo channel will recover from the lost of sands thanks to its own action.
Likewise, he insisted that the adopted measurements with the aim of preserve the famous turquoise blue beach, demonstrated its efficacy during the passage of the hurricane, whose center was situated 45 kilometers northeast of Varadero, and they take part of the Island's strategy for adapting to the climate change.
The Caleta grave plants and other native vegetation exponents of the principal Cuban pole of sun and beach also resisted, this confirm the realized labor during the last years for restoring it in the region after eliminating the invader exotic plants, the geographer assured.
In those zones where the vegetation suffered some damages, a treatment of forestry with works of sowing and pruning will be made soon, in order to improve the visualization, commented García Martínez.
Irma hit the whole coast of the Matanzas' north, it hurt several of its beaches where provoked the lost on the sand's volumes and the area of sun, although most of them will recover themselves in a short time, said the CITMA territorial delegate, and he added that the local Environment Services Center assume the monitoring of these places.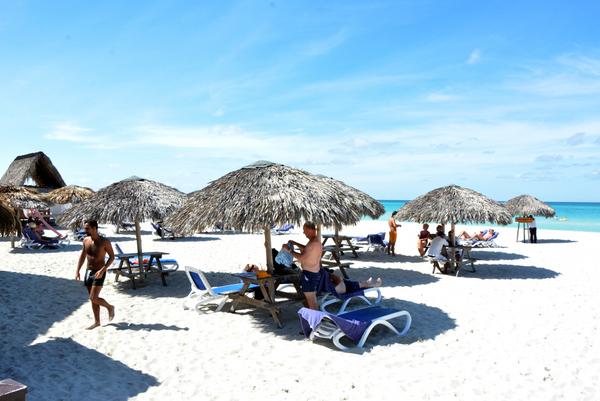 By Rebelde Editorial Department



Radio Rebelde. 23 # 258 % L y M. Vedado. Plaza de la Revolucion Havana City, Cuba CP. 10400. Principal Editor: Pablo Rafael Fuentes de la Torre. Webmaster: Mabel Peña Styo. Journalist: Liannis Mateu Francés - Laura Barrera Jerez.Photojournalist: Sergei Montalvo Arostegui. Comunity Manager: Alejandro Rojas. Assistant: Adriana Glez Bravo. Developed by Radio Rebelde Web Team
General Director: Frank Aguiar Ponce.
Phone numbers: (53) 7 838-4365 al 68 (Cabin) (53) 7 839-2524 (Public Relations).
© Copyright Radio Rebelde, 2015