---
Zimbabwe begins Vaccination Campaign against Cholera
2019-04-18 10:32:15 / web@radiorebelde.icrt.cu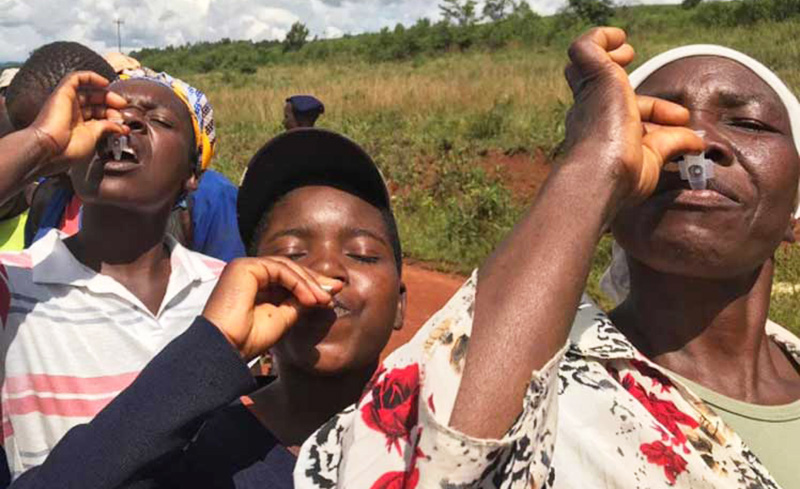 The World Health Organization (WHO) and local authorities today announced the start of a cholera vaccination campaign in two districts of Zimbabwe affected by Cyclone Idai.

We are on high alert to detect cholera in the affected areas and protect the population,' Obadiah Moyo, the country's health minister, told local media.

Oral vaccination will benefit 490,000 people in the Chimanimani and Chipinge districts, noted WHO's representative in Zimbabwe, Alex Ntale.

The Vaccine Alliance will deliver more than 975,000 doses in two rounds for the full immunization of these people and the second phase will take place about two weeks after the first, he said.

Ntale said the campaign will strengthen the resilience of communities in emergencies.

Idai killed 139 in Zimbabwe and was at high risk of diseases such as cholera.

The cyclone also affected neighbouring Mozambique and Malawi; in all three countries it killed more than 800 people, affected almost three million and devastated entire cities.

(PL)

Radio Rebelde. 23 # 258 % L y M. Vedado. Plaza de la Revolucion Havana City, Cuba CP. 10400. Principal Editor: Alejandro Rojas Espinosa. Webmaster: Mabel Peña Styo. Journalist: Liannis Mateu Francés - Yaicelín Palma TejasPhotojournalist: Sergei Montalvo Arostegui. Assistant: Adriana Glez Bravo. Developed by Radio Rebelde Web Team
General Director: Frank Aguiar Ponce.
Phone numbers: (53) 7 838-4365 al 68 (Cabin) (53) 7 839-2524 (Public Relations).
© Copyright Radio Rebelde, 2015