Antonio Guerrero Rodríguez, Biography
2010.04.29 - 15:30:11 / RRebelde
---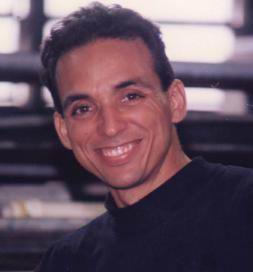 No. 58741-004
U.S.P. Florence
P.O. Box 7500
Florence CO 81226

Antonio Guerrero Rodríguez was born on October 16, 1958 in Miami.

In 1959, a few days after the Triumph of the Cuban Revolution, his parents Antonio Guerrero Cancio y Mirta Rodríguez Pérez decided to return to Cuba to become involved in the revolutionary process. Antonio began his primary school education in 1962 at the Lazo de la Vega Primary School where he completed his studies in 1970.

His secondary education took place at the José María Heredia High School, where he was one of the most outstanding students of his year.

In 1973 he started junior high school studies at the Vladimir Ilich Lenin Vocational School where he continued to be an excellent student. He was regional president of the Union of Junior High and High School Students (FEEM).

When he completed his high school studies he won a scholarship to study aeronautic engineering and construction in the former Soviet Union. In 1983 he graduated with top honors, receiving 4.7 points out of a possible 5 in his final thesis.

On his return to Cuba he was assigned to Cubana de Aviación, the national airline company, where he worked as a specialist in airport construction, rapidly rising to the position of head of the aerodrome section in the airport.

During this period he married Delgis Cabrera Puentes and had a son, Tonito, who now resides with his mother in Santiago de Cuba.

A second son, Gabriel Eduardo Guerrero, was born in Panama to his second wife, Niccia Pérez Barreto.

Later on Antonio went to the United States where he had various casual jobs until finally getting temporary better paid work at the office of public works at the Aero naval station in Cayo Hueso.

While in the United States, Antonio met a US woman, Magaret Bécquer, whom he married in 1998. Maggy has collected, translated and helped to publish Antonio's poems written during his time in detention and prison, titled: From My Altitide.

In spite of his imprisonment thousands of miles away from his family, Antonio Guerrero has maintained close personal contact with all his family, especially his widowed mother, Mirta, who has been to visit him in prison.

Antonio was a charged with Count 1 (the general conspiracy count) and Count 2 (conspiracy to commit espionage).

He was sentenced to life imprisonment plus 10 years.