Cuban Five become members of the Communist Party
2017-12-13 06:31:36 / ACN
---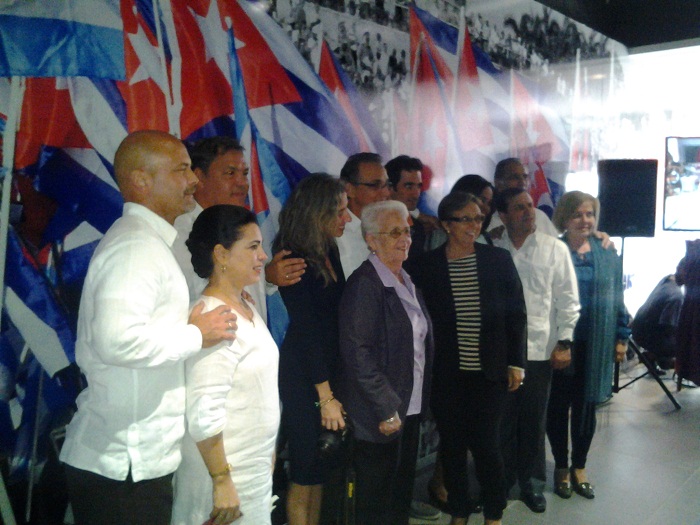 The Five Heroes of the Republic of Cuba: Gerardo Hernández, Fernando González, Ramón Labañino, Antonio Guerrero and René González, known worldwide as the Cuban Five, received on Monday, the card of militants of the Communist Party of Cuba (PCC ).

Mercedes López Acea, member of the Political Bureau of the PCC, first secretary in the province of Havana and vice president of the State Council, handed over the documents to the anti-terrorist fighters, in a small ceremony at the Memorial of the Denunciation.

On behalf of his colleagues, Hernandez expressed the honor of obtaining the card, "because it is the inheriting party of the ideas of Martí, Gómez, Maceo, Mella, Rubén, Hart, Raúl and Fidel; which builds unity and represents the only guarantee of the future of the socialist and independent Homeland, "he said.

He commented that they never let go of that document, because although it did not accompany them physically for many years, they did haveit close by, he said, referring to the period in which they were imprisoned in the US.

Hernandez dedicated this condition to his relatives and Cuban patriots who have fulfilled and fulfill similar missions in the most absolute anonymity, while ratifying the commitment to remain faithful and to do any task.

Officials of the Ministry of Foreign Affairs and relatives of the Five attended this event in the Memorial of the Denunciation, a center inaugurated last August and where one can appreciate the multiplicity of aggressions of the successive US administrations against the Cuban Revolution.

René and Fernando returned to Cuba after fully serving their sentences, in 2013 and February 2014, respectively, while Gerardo, Ramón and Antonio arrived in Havana almost three years ago, on December 17, 2014.