Fernando González Llort (Rubén Campa), Biography
2010.04.29 - 15:44:27 / RRebelde
---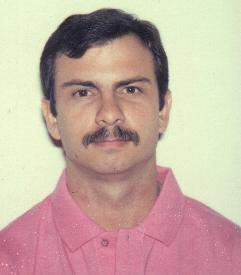 No. 58733-004v
F.C.I. Oxford
P.O. Box 1000
Oxford WI 53952-0505

Fernando González Llort was born in Havana on August 18, 1963, son of Magaly Llort Ruiz and Fernando Rafael González Quiñones.Fernando started his primary school education in 1968 and in 1973 began junior high school in the José Martí Secondary School outside of Havana. At this stage he joined the Union of Junior and High School Students (FEEM) with responsibilities at class level.

Between 1978 and 1981 he attended senior high school on the Isle of Youth, finishing in the top three of his class.

From 1981 to 1987 he studied at the Higher Institute of International Relations, from which he graduated with honors. While attending the institute, he held several responsibilities as a member of the Federation of University Students (FEU).
He also stood out as an organizer and promoter of cultural events, actively participating in the theatre festivals held at the institute.

Between 1987 and 1989 he we went to Angola as part of an internationalist mission, for which he received a medal for bravery.

In the wake of increased aggressions and terrorist activities against Cuba in the 1990s, Fernando was assigned the mission of monitoring and gathering information about the activities of some leaders and members of counterrevolutionary organizations based in Florida.

Fernando's wife, Rosa Aurora Freijanes Coca, graduated in economics. Since 1997, she's been working for a branch of Cuba's COPEXTEL firm. Both Rosa Aurora and Fernando's mother, Magaly, work tirelessly for his release.

Fernando was charged with Count 1 (general conspiracy) and with a number of false identity and failure to register as a foreign agent charges. He was sentenced to 19 years imprisonment.