New Campaign for the Cuban Five Starts September Fourth
2014.08.29 - 09:57:06 / ACN
---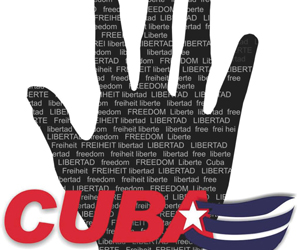 HAVANA, Cuba, A new international campaign for the release of the three Cuban anti-terrorist fighters will take place September 4 to October 6 with actions that include a vigil in front of the White House in Washington D.C.

The campaign's program includes the 10th International Colloquium in support of the cause of the Cuban Five, which will take place September 11 and 12 in Havana, while parallel actions will be taken by activists in over 30 countries, including demonstrations in front of US embassies, declarations, messages to US president Barack Obama, and rallies to demand the freedom of the Cuban heroes.

Known as the Cuban Five around the world, Fernando Gonzalez, Antonio Guerrero, Gerardo Hernandez, Rene Gonzalez, Ramon Labanino were incarcerated in US prisons in 1998 and later given unfair sentences after they monitored the activities of Florida-based terrorist organizations that planned actions against Cuba.

Only Rene Gonzalez and Fernando Gonzalez have returned home after they fully served their prison sentences; while the other three anti-terrorists still remain held in US federal penitentiaries.

For the activists the campaign in the United States and particularly in D.C. is crucial since that is the center of power where the mainstream media has cast silence over the Cuban Five Case.

President Obama can use his presidential powers to order the release of the three Cubans as it is being demanded by the international campaign.