A Year Dedicated to Artist León Ferrari
2021-05-03 21:44:55 / web.radiorebelde@icrt.cu / JC Caballero Puig
---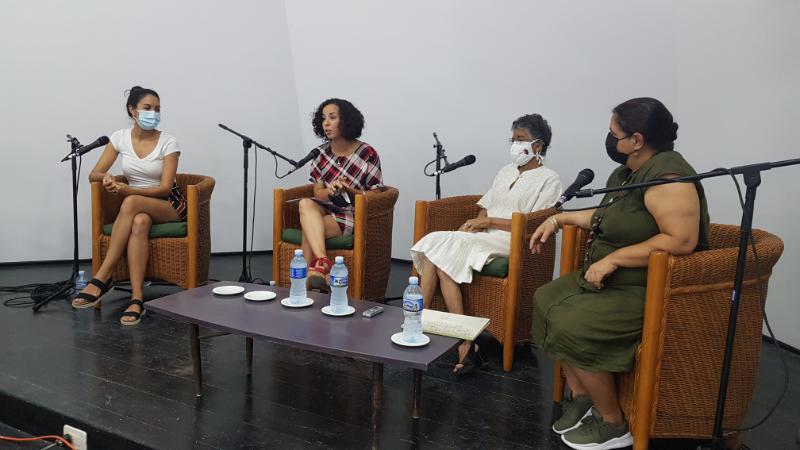 The local Casa de las Américas cultural center began its celebration for the 62nd anniversary on April 28th, along with the Año Temático (theme Year) inauguration dedicated to the Argentinian artist, León Ferrari, on that occasion.
In honor of that artist, it was designed a website where it contained part of his work and relation with the local Casa de las Américas cultural center. The same that was known through a Press conference by Nahela Hechevarría and Cristina Figueroa, who are part of the curatorial team in charge of that project.
The digital platform includes a dossier containing the opinion of other renowned intellectuals about León Ferrari´s career, as well as another section entitled´De Ferrari, por Ferrari´ where written texts are included about its own work.
That website also includes a news section which enables a constant updating process with new information on the Argentinian, and it contains videos.
In the context of that Press conference, the National Curaduría Prize, Lesbia Vent Dumois, who met León Ferrari and talked to him, defined him as a complete artist.
"There is no division in any of the artistic expressions that he used to practice. It is an artist with a global intelligence." She stated.
"You cannot define him through an artistic espression only, you cannot say he is a painter or a sculptor, given he mixes the sculpture with the graphic. Is it León a graphic? No, he doesn't because he uses resources and mechanisms which were not usual at that time." She said.
"He was a man who always worked with a personal relation to connect and communicate. I think that his main interest was communication." She highlighted.
León Ferrari was an Argentinian artist painter. Great part of his work was aimed at denouncing the power abuses and the intolerance in the society.
The theme Year that Casa de las Americas cultural center dedicated to León Ferrari will be extended until the next September 3rd when it is commemorated its 101 anniversary.
By Yaicelín Palma Tejas