Albino Turtles in Cayo Largo del Sur tourist Resort
2021-01-06 16:18:19 / web@radiorebelde.icrt.cu / JC Caballero Puig
---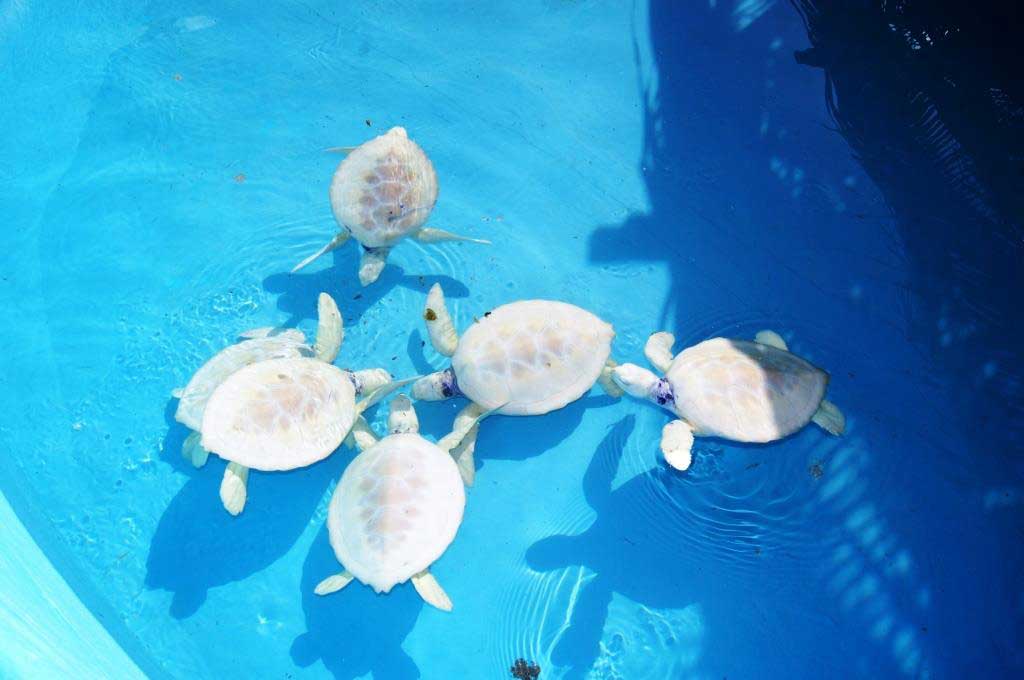 This has been the first time when 18 green turtles (Chelonia mydas) were born in the Cuban south territory, as it is referred to in scientific publications on internet if searched carefully.
From those 18 albino turtles, eight survive after two years and three months of careful care by the technician, Leonardo Valido, of the local Sea turtles Rescue center that is a place dedicated to their preservation as part of a tourist attraction.
Valido Matamoros, aged 56 and 16 ones of them dedicated to their care and preservation in Cayo Largo del Sur tourist resource, taking into account there have not been related news about that quantity of turtles that also survive a long time. The higher number is 14 ones.
Since 16 years ago, I´ve utterly dedicated myself to these noble animals, and I´d like more could be done, taking into account that Cayo Largo is the characteristic site to nest to the extent that there are three species, out of out of the seven existing species, which have preference for this place, and that is to say, the ones known as Careta Careta (Cagüama), Tortuga verde (Chelonia mydas) and the Eretmochelys imbricate, known as Carey.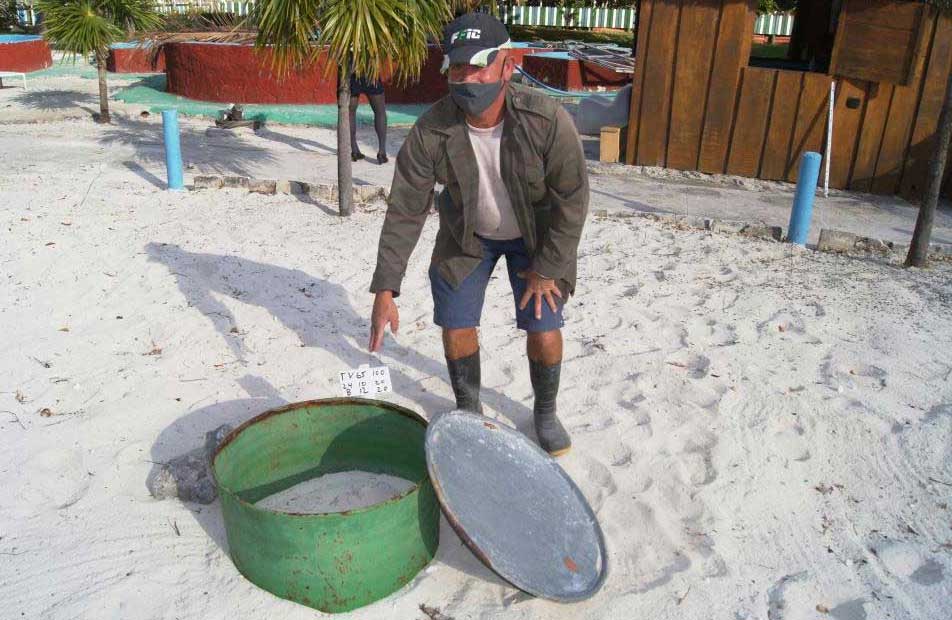 While he takes carefully one of the Quelonia mydas specimens, he explains that there are related studies that prove there are not less than 150000 eggs that are lost as a consequence of the natural erosion of the beaches in that Cuban islet.
"The albino ones, as we call them, will remain in our center, given returning them into the sea would be like an invitation to be eaten as they have not the typical color of their species in terms of mixing with their environment, so they become perfect targets." He said.
If there could be a way we could have more workers, there would be more turtles to be saved by us. He said that there is a place with sand which is designed for their reproduction. A place where many of them were born, and after they reached the ideal size, they are returned into the sea.
The aforementioned center is located in Villa Marinera that is one of the four hotel facilities of that tourist islet run by the Cuban Gran Caribe Grupo and they are almost 150 rooms which are being used for national tourism.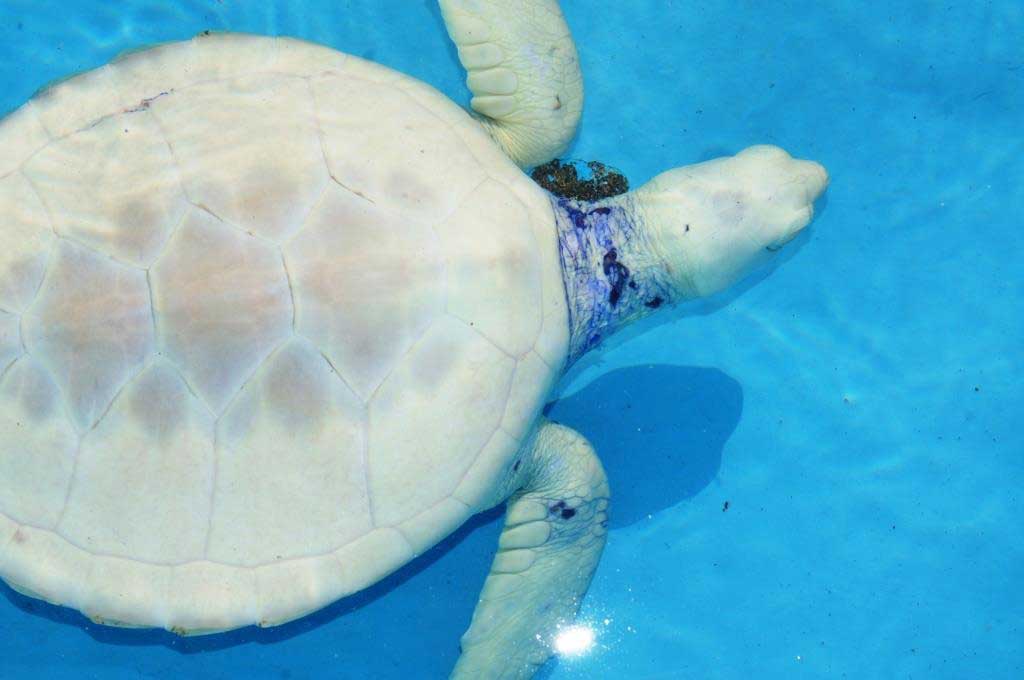 At the same time that is placed the turtle into a pond with the other albino ones, Valido Matamoros explained that he works by day and by nigh and midnight between the moths between April and October, he walks the beaches with volunteers by achieving to rescue around 1500 and 30000 eggs of them.
Later on, we take them to the incubation area and when they were born, we gladly dedicate ourselves to fulfill their first cycle of life that allows them their return into their environment and that is somehow the satisfaction in terms of feeling useful.
"Do you really think the albino turtles let you catch them easily? Look…you can take a photo."
By José Miguel Solís Díaz