Bolivia president-elect attacked in La Paz
2020-11-06 13:30:48 / ACN
---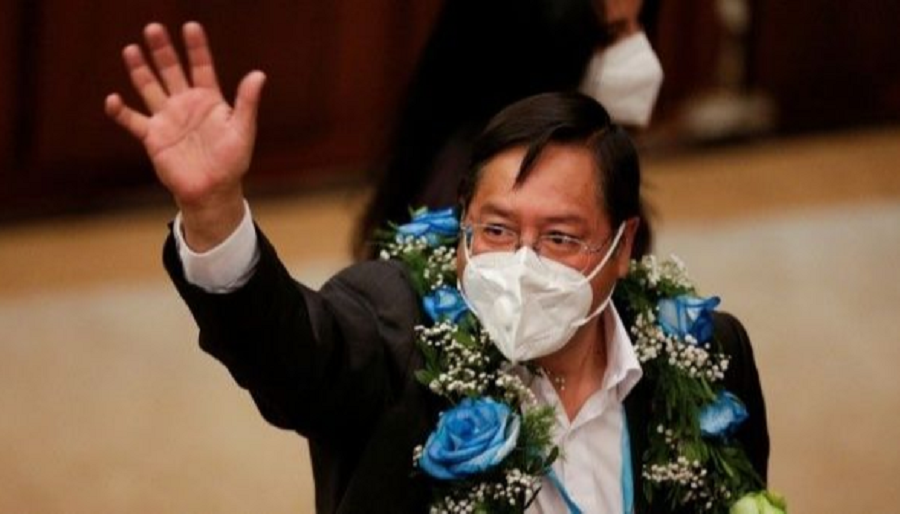 An assassination attempt on Bolivian President-elect Luis Arce was carried out Thursday in La Paz, the capital. The attempt on his life took place only two days before he'll be sworn in as president of Bolivia.

Observers said that the attempted assassination against Luis Arce clearly shows that the right is not willing to give peace to the new government.
The attack on the MAS campaign headquarters with dynamite was immediately condemned by his constitutional predecessor, the overthrown Evo Morales, who is still in exile in Argentina awaiting Arce's inauguration.
Evo Morales denounced on his Twitter account that "small groups are trying to generate a climate of confusion and violence," in reference to those who in recent hours have promoted violent demonstrations in various Bolivian cities.
The failed attack against Luis Arce, who takes office in 48 hours in the Legislative Assembly, took place after the first day of road blockades and a strike called by ultra-right-wing organizations.
The action was denounced by MAS spokesman Sebastián Michel in the strongest terms: "We have been victims of an attack by a group that has left a dynamite cartridge in the campaign house where our President-elect Luis Arce was meeting. We are very concerned about what is happening."