Cuba and Belize Celebrate Fifteenth Anniversary of Diplomatic Relations
2010.06.23 - 18:32:47 / ACN
---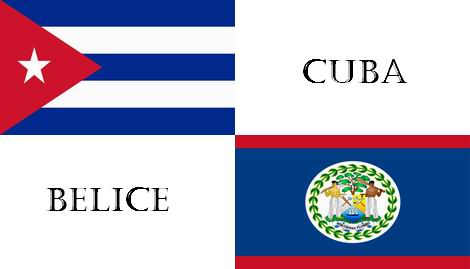 HAVANA, Cuba.- The Cuban ambassador in Belize, Manuel Javier Rubido Diaz, praised on Tuesday the excellent ties between the two countries during a gala to celebrate the 15th anniversary of diplomatic relations that was attended by Belize's First Lady, Kim Barrow.
Present in the event held at the Cuban embassy was the Belizean Minister of Police and Public Safety, Douglas Singh, and former Prime Minister Said Musa as well as other dignitaries and members of the diplomatic corps.
Rubido Diaz also attended on Tuesday the inauguration of a new wing at the Regional Hospital of the West in Belmopan, the Belizean capital.
The modern facility, equipped by an NGO and built in cooperation with the Ministry of Health of Belize, was inaugurated by the First Lady. During the ceremony, the Belizean Deputy Minister of Health, Dr. Meter Allen, praised Cuba's assistance to their country in the health sector, which began 11 years ago.
A medical brigade of nearly 100 Cuban health professionals, including doctors and nurses, are making their contribution in Belize. Nine of them are working at the Hospital of Belmopan.