Cuba and Laos to sign cooperation agreement
2019-09-10 07:41:52 / PL
---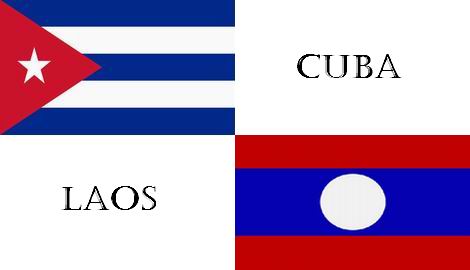 Rodrigo Malmierca, Cuban Minister of Foreign Trade and Foreign Investment, announced today that Cuba and Laos plan to sign a cooperation agreement late this year, Prensa Latina reported.
The Cuban minister, who is visiting the Asian nation, announced on Twitter the results of a meeting with Somdy Guangdy, Laos´ Deputy PM and Finance Minister, with whom he exchanged views on the possibility of expanding bilateral economic relations based on the agreement to be signed soon.
On the other hand, in a meeting at the National Chamber of Industry and Commerce led by its president Oudet Sourannavong, local businessmen expressed their interest in trading with Cuba and attending the upcoming Havana International Fair FIHAV 2019, scheduled for next November.
Malmierca also held meetings with Laos Minister of Planning and Investment, Souphanh Keomixay, and Deputy Minister of Agriculture, Phouangparisack Pravongviengkham, and discussed the potential for implementing development programs of mutual interest.
As a sign of potentials to boost rice trade, the Cuban official visited a farm of the Panphet Agriculture Development Co. Ltd. and symbolically, Cubans and Laos harvested the product, Malmierca posted on social media.
After his stay in Laos, the Cuban Minister will travel to Vietnam to participate this week in the 37th Session of the Intergovernmental Commission, to review economic-commercial relations and cooperation between the two states.