Cuba anti-Covid-19 vaccines with excellent results in Iran
2021-10-12 22:52:05 / RHC
---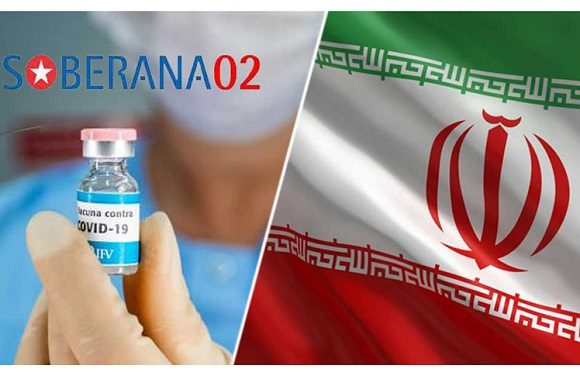 The Phase III clinical trial developed by Iran's Pasteur Institute with Cuba's anti-Covid-19 vaccines, Soberana 02 and Soberana Plus, showed excellent results, the Finlay Vaccine Institute (IFV) reported on Monday.
The Cuban entity, in charge of these immunogens, explained that the study included 24,000 subjects, to whom the Soberana-02 vaccine was applied in a two-dose regime in eight cities and a booster dose with the Soberana-Plus vaccine in two other cities.
During the analysis, in Iran, the Covid-19 Delta variant had 71.9 percent prevalence in July. By August, it was already 95.4 percent, making it widely predominant, the official statement said.
The intermediate analysis showed that the vaccine's efficacy to prevent hospitalization of confirmed patients in the two-dose regime was 76.8 percent. In the three-dose regime, it was 91.7 percent,' the text said.
In addition, 87.9 percent of the participants in the two-dose regimen group and 98.8 percent of those in the three-dose regime group showed a four-fold increase in antibody titers.
To arrive at these results, as part of a collaboration between the Pasteur Institute of Iran and the Finlay Vaccine Institute on the Soberana series vaccines, an independent committee developed the Phase III clinical trial in the Iranian population aged 18 to 80 years.
In this regard, IFV's Research Director, Dagmar Garcia, pointed out in her Twitter account that this trial in the Persian country confirmed the results obtained in Cuba, with a predominance of the Delta variant.