Cuba: Bridge collapses and heavy rains persist
2018-05-29 11:08:14 / ACN
---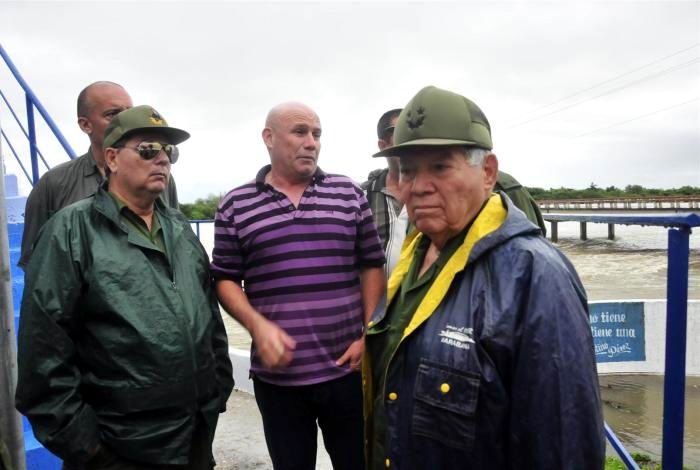 As a result of the intense rains left by the subtropical storm Alberto, in the afternoon hours and without damage to human lives, the bridge that connects the town of Zaza del Medio with Santi Spiritus city collapsed due to the strength of the water from the Zaza River.
The bridage, built in 1984 by Taguasco's construction forces -as it is inscribed on the bridge's own trough- was more than 100 meters long, and according to videos recorded by local settlers, a trunk dragged by the stream hit one of its support columns, splitting it right in the middle.
Claudia Echemendía, one of the inhabitants of the area and who at the time was on top of the viaduct with two other friends, told ACN that she felt how the road cracked and then began to run at full speed, an action that has been warned NOT to in several ways by the authorities of the territory.
We looked out to see the flooding of the river; from there we saw and felt how the trunk of a huge tree collided with the bridge, the young woman said nervously.
She acknowledged that it was her indiscipline to go to the site with the river swollen, despite the continuous safety warnings that are constantly heard on the media to avoid a regrettable event.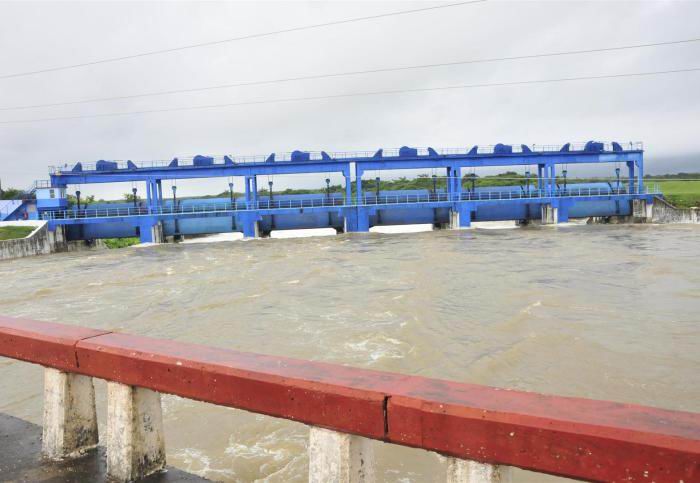 The villagers shared with the press that the rumbling was felt throughout the community and many came to see what had happened.
Meanwhile, government and Communist Party leaders from the municipality and province, as well as representatives of other agencies, have moved to the area to ensure that people respect the protection measures.
According to data provided by the Temporary Working Group of Sancti Spíritus, the agricultural sector also reports impacts from continuous rainfall, and preliminary statistics show that more than 10,000 hectares of sugarcane are flooded, 28 percent of the area planted in the territory.
Other crops such as sweet potato, bananas and some 400 hectares of beans have also been affected, while milk collection has been paralysed and the ponds of the La Sierpe Alevinaje Station have been flooded.
Ramón Pardo Guerra, head of the National General Staff of the Civil Defense, met with the highest authorities of Sancti Spíritus to evaluate the situation in the province due to the rainfall, as well as the security and protection measures put in place to preserve the population and economic goods.