Cuba for the World Cup Qualification in Aguascalientes
2022-06-15 22:35:53 / web.radiorebelde@icrt.cu / JC Caballero Puig
---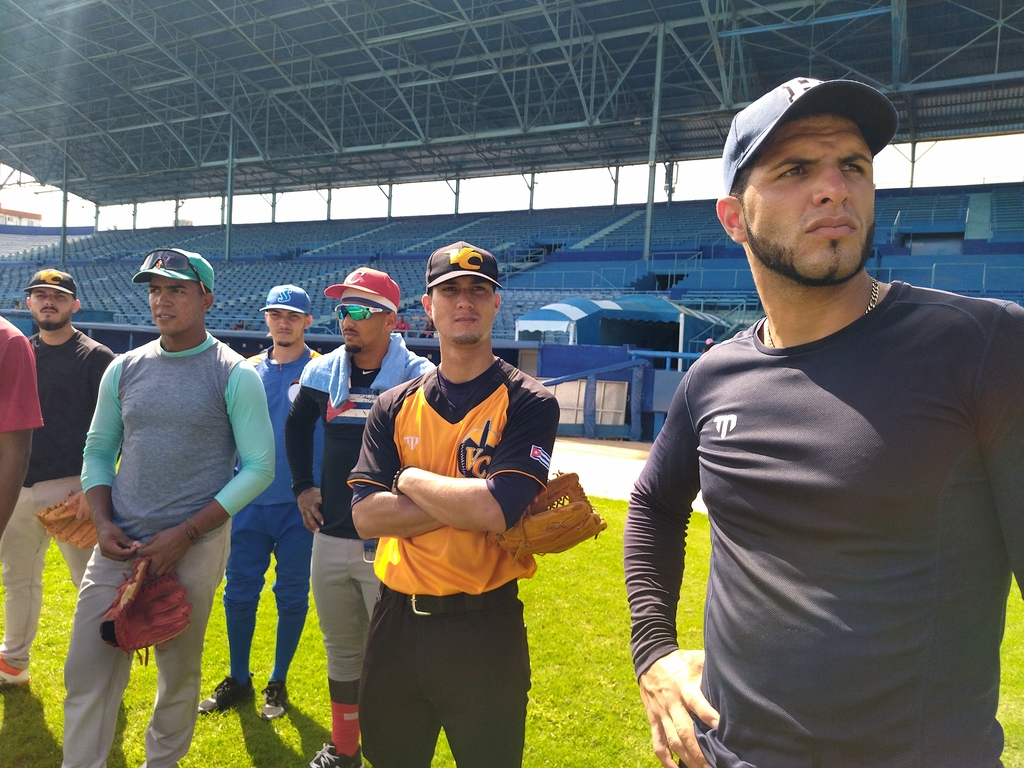 The Cuban Under-23 team has ambitious goals for the Pan-American Baseball Championship, which will take place in the Mexican city of Aguascalientes from June 10th through 19th, as a qualifying event for the World Cup.
Despite the fact that the lack of experience of many of its players could prevent this goal from being met as most of them make their debut in an international event, there is a group that must assume the leadership of the team coached by Armando Jhonson. Pitching and catching loom as the strongest areas.
The fact of having pitchers already with good results in the local National Series events, such as Marlon Vega, Naikel Cruz, Yosvani Ávalos, Yulián Quintana, Oscar Hernández, just to mention a few of them, gives the coaching staff more peace of mind.
On the other hand, the catcher has the two most important talents in that position, Alfredo Fadraga and Andrys Pérez.
The latter stands out for defense and have a powerful arm, and Fadraga has a related power like a few others in the Cuban baseball.
He also performs well behind the plate. It is precisely that player from Villa Clara the one who must play the role of fourth bat within the team.
"I am very happy because they have called me here; they have placed all their trust in me to be able to help the team to qualify for the World Cup". He said.
Marlon Vega comes from being the most valuable player of the qualifying stage, where he contributed to the Hurricanes 12 wins and the same number of saves and he had an excellent earned run average of 2.75.
"I am proud to be back here with my teammates, although the vast majority of them are new. We get along very well, I plan to do the same role I had with Mayabeque team in the regular season.
"If I was needed to be a starter in this tournament, I could do it without any problem; in fact I already did it in the World Cup in Sonora". He stated.
Cristian Rodríguez will have the responsibility of playing shortstop in the Cuban team, as happened in the I Junior Pan American Games in Cali-Valle.
"I took advantage of the opportunity they gave me to play regularly with the Villa Clara team in the Series and I think I have grown as a player with respect to that international experience I had in Colombia."
By Guillermo Rodríguez Hidalgo Gato