Cuba reports 505 new cases of Covid-19, 2 fatalities
2021-01-14 13:49:14 / RHC
---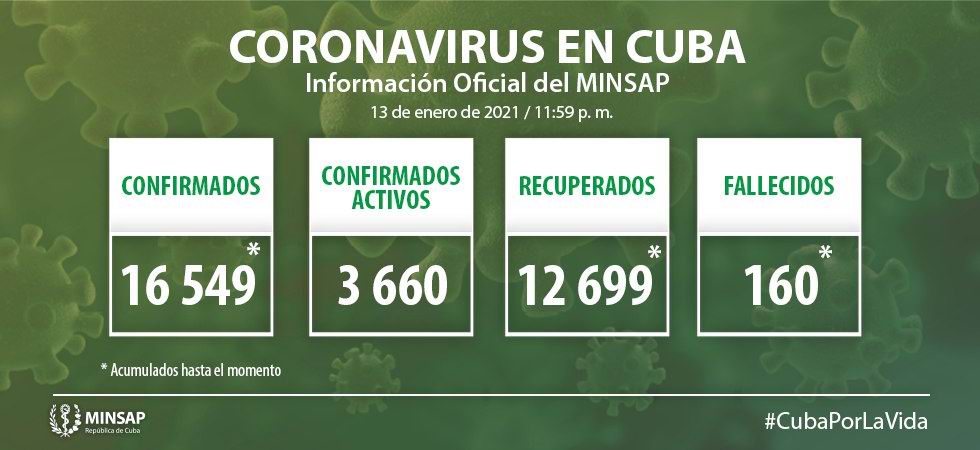 Cuban health authorities announced on Thursday the diagnoses of 505 new cases of COVID-19 and two fatalities over the last 24 hour-period, for a cumulative of 16,549 positive tests and 160 deaths since the beginning of the epidemic 10 months ago.
In a briefing on national television, the island's chief epidemiologist, Dr. Francisco Duran, said that 3 360 positive patients were hospitalized, the highest number.
On Wednesday, the 18 molecular biology laboratories in the country processed 14,579 samples.
Dr. Duran stated that of the 505 confirmed cases, 366 (72.5%) were confirmed case contacts. In that sense, he specified that 33 people have as a source of infection abroad. In 37 it was not possible to determine the source of infection, while 472 were indigenous cases.
Meanwhile, the provinces reporting the most cases were Havana with 175, Santiago de Cuba with 91, and Matanzas with 85.