Cuba reports 567 new cases of Covid-19 and four deaths
2021-11-03 19:27:46 / RHC
---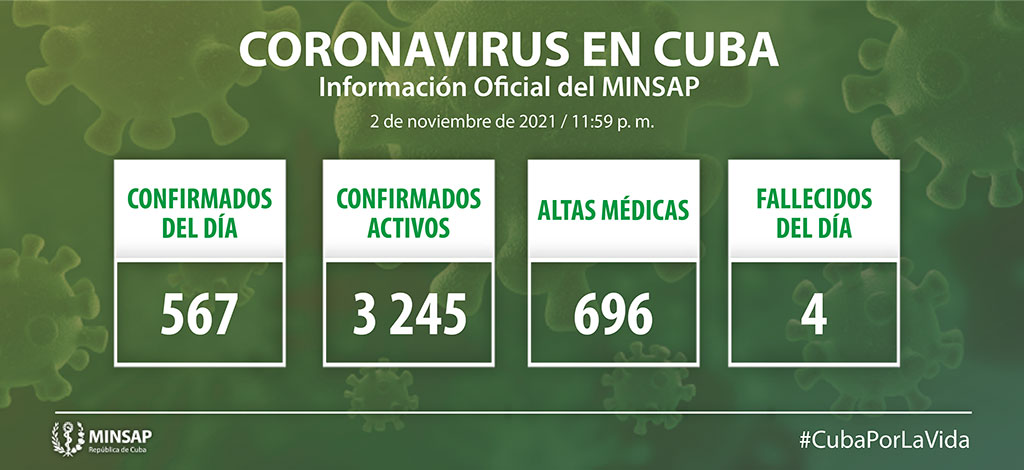 Cuba reported 567 new positive cases of COVID-19 and four deaths due to complications associated with this pandemic.
According to the report published on the website of the health entity, 3,245 patients remain hospitalized with the active virus.
With Wednesday's update, Cuba reached 953,750 people diagnosed with SARS-CoV-2 since March 11 last year and 8,250 deaths due to the disease. Thus, the lethality rate in the Caribbean nation is estimated at 0.87 percent, lower than the 2.03 percent in the world and 2.45 percent in the Americas, according to the Public Health Ministry report.
On Wednesday, the provinces with the highest figures were Camagüey, with 128 cases, followed by Sancti Spíritus, which reported 86 confirmed cases, and Holguín, with 70.