Cuba reports 653 new COVID-cases and 2 deaths
2021-02-08 13:59:36 / RHC
---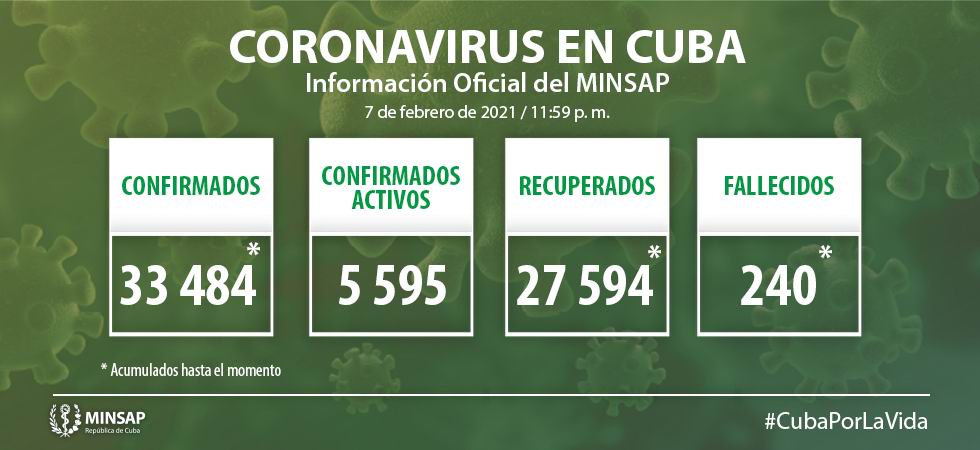 The National Director of Epidemiology, Dr. Francisco Duran, informed that there were 653 new COVID-19 infections and two deaths on the island over the last 24 hours.
Speaking on National TV Monday morging, the specialist said that the molecular biology laboratory network processed 18 981 samples. Over the weekend, the island surpassed 2 million PCR tests since the beginning of the pandemic.
As of midnight, there were 16 174 people admitted in Cuba with Sars-Cov-2 related issues, 3 194 were suspected, 7 385 were in epidemiological surveillance, and 5 595 were confirmed patients.
To date, Cuba accumulates 33 484 people diagnosed with the disease since the beginning of the panemic, and 240 deaths.
Havana reported the most cases in the last 24 hours, 289. Santiago de Cuba followed it with 107 and Ciego de Avila with 42.