Cuba reports 845 new COVID-19 cases, 4 fatalities
2021-02-06 00:03:44 / RHC
---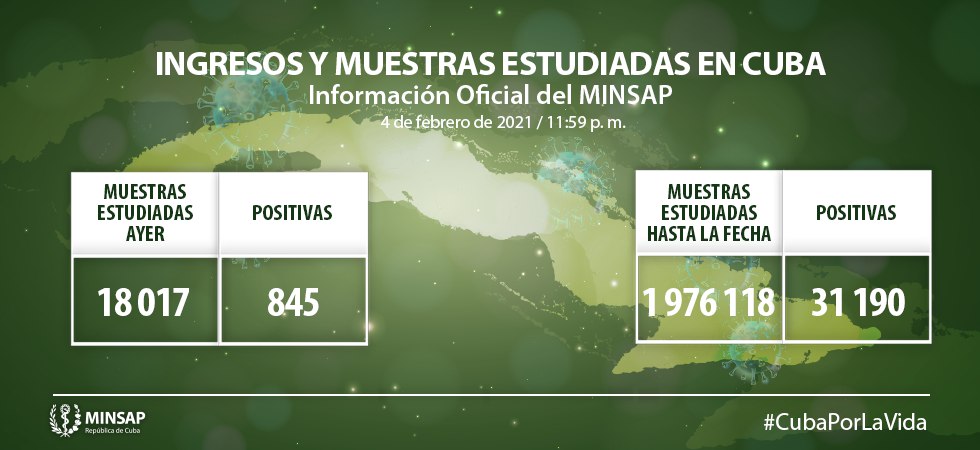 Cuba's Ministry of Public Health informed 845 new COVID-19 cases and four fatalities over the last 24 hours.
In his televised briefing to update about the pandemic on the island, the National Director of Epidemiology, Dr. Francisco Duran said that the island's laboratories processed some 18 thousand samples to diagnose the disease.
The island accumulates 31 190 positive cases and 229 deaths since the beginning of the pandemic.
A total of 14,004 persons were admitted as of midnight, of which 3,100 are suspected, 5,360 are under surveillance and 5,544 are confirmed.
Havana Province reported 364 cases, followed by Santiago de Cuba with 200, and Guantanamo with 94.