Cuba reports 9907 new COVID-19 cases and 92 deaths
2021-08-24 10:41:16 / RHC
---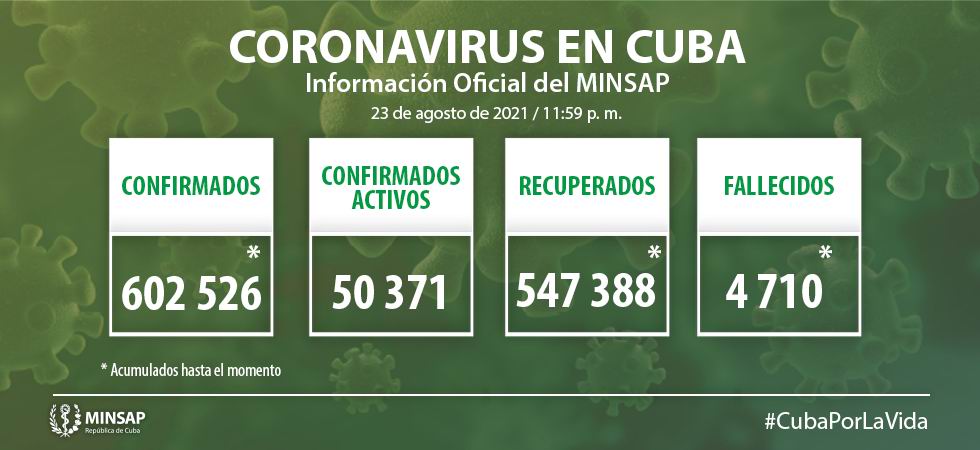 Cuban health authorities reported 9907 new cases of COVID-19 and 92 deaths over the last 22 hours.
The island now accumulates 602 526 positive samples and 4170 fatalities associated with the lethal respiratory viral disease.
As of midnight, there were 50 371 positive cases hospitalized in health facilities or in their homes.
The provinces with the highest incidence rates were Pinar del Rio with 1725, Cienfuegos with 1316, and Havana with 899.
Island authorities remain committed to bending the current pandemic surge, the worst since the pandemic began on the island in March 2020.
As on average, Cuba is reporting some 9 cases per day, 39.2 percent higher than the average at the end of July.