Cuba thanks solidarity gestures
2021-12-27 11:17:13 / RHC
---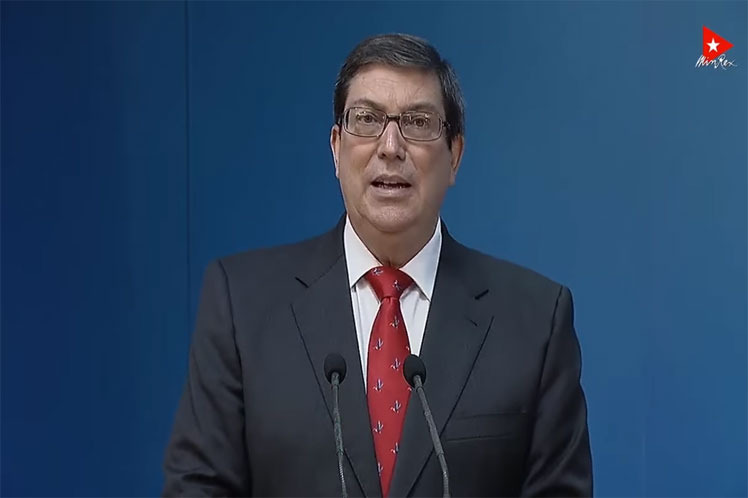 Cuba is grateful for the solidarity it is receiving from friends and compatriots living abroad from different parts of the world, on the eve of the 63rd anniversary of the Revolution and in rejection of the U.S. economic blockade.
The foreign minister of the Caribbean nation, Bruno Rodríguez, endorsed on Twitter the remark by Cuban President Miguel Díaz-Canel, who recently praised the signs of support and empathy received by his country in the last few months.
At the closing of the eighth regular session of the ninth legislature of the National Assembly of People's Power, the head of state acknowledged the respect inspired by the island for the contribution to the neediest and the defense of justice and the rejection of Cuba's friends of the destabilizing plans of the U.S. government.
On Sunday, in Canada, a caravan of cars demanded the end of the economic, commercial, and financial siege, according to the Cuban Foreign Ministry's Twitter account.
Also, the profile on that social network of the site Nación y Emigración reported that, as usual, Cuban nationals living in Santa Cruz, Bolivia, gathered in the last Sunday of the month Plazuela Martí to express their support for Cuba and demand an end to the blockade.
Expressions of solidarity also came from Nicaragua just days before commemorating the 63rd anniversary of the triumph of the Revolution.
The Cuban Foreign Ministry also highlighted the initiative A Road of Love, sponsored by the Bridges of Love project, the Coordinating Committee of Cubans Residing in Italy, and other organizations, which included a walk of almost 100 kilometers to the Italian capital to demand the end of the economic siege and the promotion of a world of peace.