Cuban Baseball Federation announces 34-player list for MLB
2019-04-03 11:39:06 / ACN
---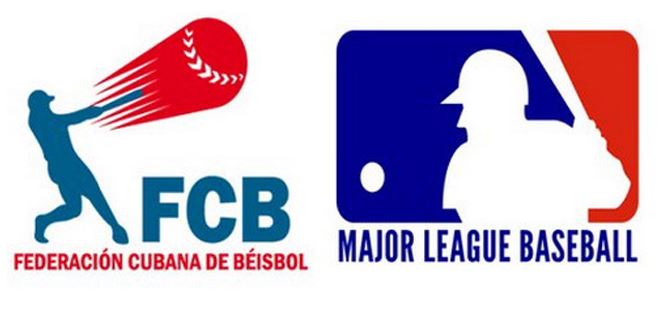 The Cuban Baseball Federation (FCB by its Spanish acronym) announced a list of 34 players under the category of amateurs, so that they can sign contracts with Major League Baseball (MLB) clubs, according to the historic agreement reached last year by both parties.
According to the statement offered by FCB, giving green light to these outstanding players is not a mandatory step under the aforementioned agreement, but it is done with the will to advance in its implementation, since it aims promoting the development of Cuban and international baseball and, above all, to stop human beings trafficking.
Amateur baseball players are those who are under 25 and / or do not accumulate six seasons of action in leagues under MLB rule.
The agreement between FCB and MLB aligns the relations of Cuba and USA in the field of baseball with the international practice, according to which the national federations release their players for a possible contract with the clubs of that circuit under an orderly system.
The catchers released by FCB are Alfredo Fadraga (19 years old, who plays for Ciego de Avila) and Ariel Martinez (22, Matanzas).
As infielders appear Daniel Perez (22, Cienfuegos), Cesar Prieto (19, Cienfuegos), Andres Hernandez (22, Havana), Norel Gonzalez (24, Villa Clara), Oscar Luis Colas (19, Santiago de Cuba), Guillermo Garcia (18, Granma), Narde Yadan Cruz (18, Havana), Loidel Chapelli (17, Camaguey) and Ricardo Ramos (22, Santiago de Cuba).
The FCB also released outfielders Felix Rodriguez (20, Cienfuegos), Geyser Cepeda (21, Sancti Spiritus), Yoelkis Cespedes (20, Granma), Sergio Bartelemi (23, Santiago de Cuba), Yoelquis Guibert (23, Santiago de Cuba), Maykel Garcia (17, Las Tunas), Carlos Pelegrin (18, Pinar del Rio) and Leonel Moas (22, Camaguey).
Meanwhile, the list of pitchers include Livan Moinelo (22, Pinar del Rio), Raidel Martinez (21, Pinar del Rio), Andy Rodriguez (19, Havana), Yandi Molina (19, Havana), Alyanser Alvarez (18, Mayabeque), Diosbel Napoles (21, Mayabeque), Pavel Hernandez (20, Havana), Pablo Luis Guillen (20, Villa Clara), Daniel Conde (23, Villa Clara), Yosimar Cousin (20, Camaguey), Rafael Sanchez (19, Holguin), Carlos Font (22, Santiago de Cuba), Norge Carlos Vera (18, Santiago de Cuba), Raidmon Figueredo (18, Havana) and Yeudis Reyes (23, Guantanamo).