Cuban Communist Congress to elect Central Committee on Monday
2016-04-18 09:05:37 / ACN
---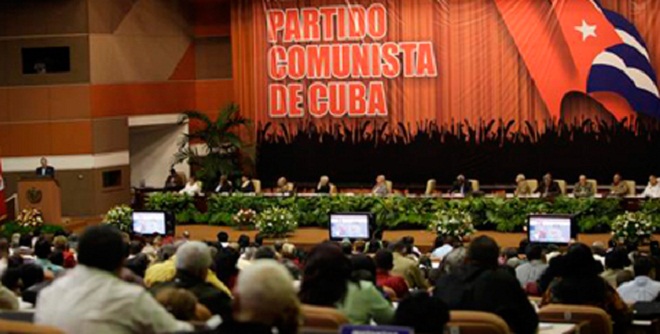 Participants at the 7th Congress of the Cuban Communist Party, in sessions since Saturday, today will elect the organization´s Central Committee, to be released on Tuesday along with the members of the Politburo, the first and second secretaries.

The Congress opened Saturday with the key report by the party´s First Secretary Raul Castro, and the delegates worked in commissions on Sunday to consider the Congress´ documents.

At the commission which analyzed the implementation of the country´s economic and social guidelines, delegates issued 52 new suggestions, 37 of which were approved while another 15 were rejected, said Marino Murillo, Politburo member and head of the guidelines implementation commission.

One of the approved suggestions was issued by delegate Joel Ortega who suggested a new guideline to transform the Cuban film and audiovisual production system.

Also approved was a suggestion that artistic manifestations in the tourist sector respond to cultural policies drawn up by the Party and the institutions in charge of those activities.

Other issues considered included delay in the pay to farmers for their produce, which is discouraging factor for local production; salary policies; aeronautical development; the environment, as well as others included in the guidelines.

Another two commissions analyzed the conceptualization of the Cuban socialist economic and social model and the National Development Plan up to the year 2030.

The delegates will hold a plenary session Monday to approve the proposals debated at the commissions and will go on to consider the candidates to the Central Committee of the Communist Party.