Cuban duos for Olympic ticket in beach volleyball
2021-06-25 11:04:03 / RHC
---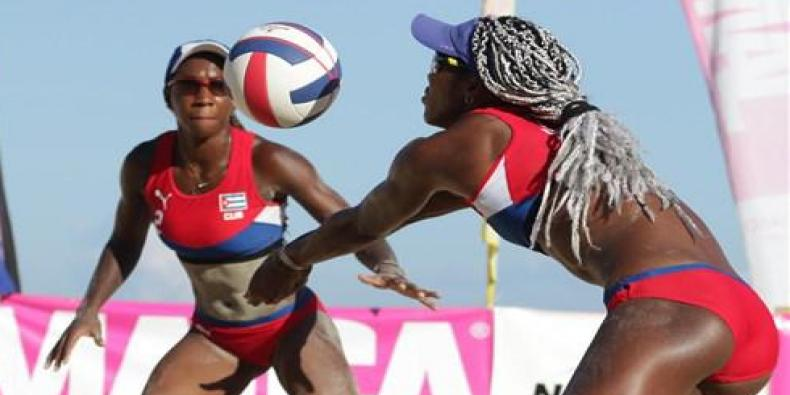 Cuban beach volleyball duos will seek the Olympic ticket in the final phase of the Continental Cup in Colima, Mexico -- which began on Thursday at the Unidad Deportiva Morelos.
In the North, Central American and Caribbean Confederation (Norceca) competition, the Cuban duos of Leila Martinez-Mailen Delis and Lidiannis Echeverria-Yanisleidis Sanchez will begin their action from the semifinals, with the intention of returning to the stage under the five rings after 13 years of absence.
The elimination event will be attended by participants from Cuba, Mexico, Nicaragua, Guatemala, Costa Rica and Puerto Rico.
The Cubans will face in the semifinals the winners of the duel between the Nicaraguans and Puerto Ricans, while the Mexicans will compete against the winners of the match between Costa Ricans and Guatemalans. According to the competition system, each series will be played between countries, two matches of three sets to win two, always facing different pairs.
In the case of finishing with one victory per side, the winner will be decided with the development of a Golden set to 15 points between the pairs determined by the countries.
The final phase of the Continental Cup will award the last Norceca place in each gender for the Olympic Games in Tokyo, scheduled from July 23 to August 8