Cuban medical brigade travels to Suriname to tackle COVID-19
2020-03-20 17:11:13 / ACN
---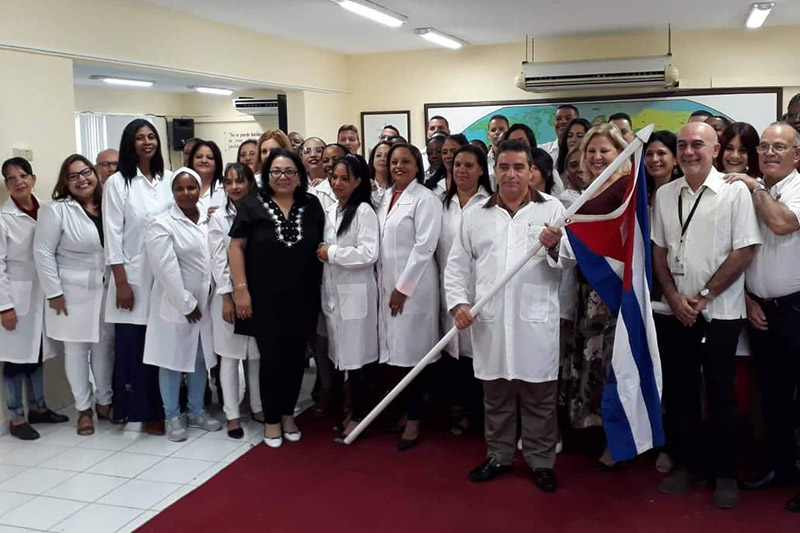 A brigade from the Henry Reeve International Contingent of Doctors Specialized in Disaster Situations and Serious Epidemics, staffed by 51 professionals, traveled today to Suriname to combat COVID-19, an infectious disease affecting almost all countries in the world and causing more than 11,000 deaths.
During the departure official ceremony, Dr. Francisco Sanchez, specialist in General Comprehensive Medicine and head of the brigade, read the oath emphasizing they will work to comply with the measures and protocols established for the control and strict epidemiological surveillance of COVID-19.
They will also offer Cuban experiences in the organization and execution of the plan to face the new coronavirus and stop the epidemic.
This brigade will work in a hospital in the Caribbean country where they will share experiences with national specialists in midst of the strategy to prevent and contain the global pandemic.