Extradition trial of Julian Assange begins in London
2021-10-27 10:25:00 / RHC
---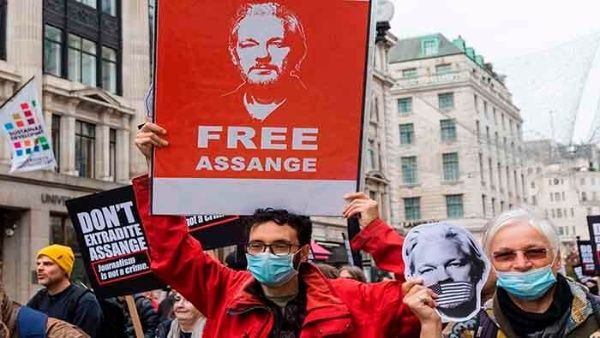 The High Court of Justice in London began trial Wednesday regarding the U.S. appeal against a British court's decision to refuse to extradite WikiLeaks founder Julian Assange to that country. The session is expected to last for two days.
The U.S. government filed an appeal after in January the British Justice refused to extradite the WikiLeaks founder.
Judge Vanessa Baraitser explained the rejection of the U.S. request for fear that Julian Assange might commit suicide, arguing that extradition would be "oppressive" due to the WikiLeaks founder's mental health.
Wednesday's proceedings are one of Washington's last appeals, which, should they fail, could only go to the British Supreme Court.
Julian Assange is the victim of a prosecution pushed by Donald Trump's presidency. Assange was arrested in the United Kingdom in 2019 after spending seven years as a refugee in the Ecuadorian embassy in London to avoid being handed over to Sweden.
The founder of WikiLeaks, is being held in the high-security British jail in Belmarsh (London) and faces 18 charges in the U.S. in relation to the leaks of at least 700,000 secret military and diplomatic documents related to that country's military campaigns in Iraq and Afghanistan.