Foreign Minister ratifies Cuba commitment to the Non-Aligned Movement
2021-10-12 22:33:39 / RHC
---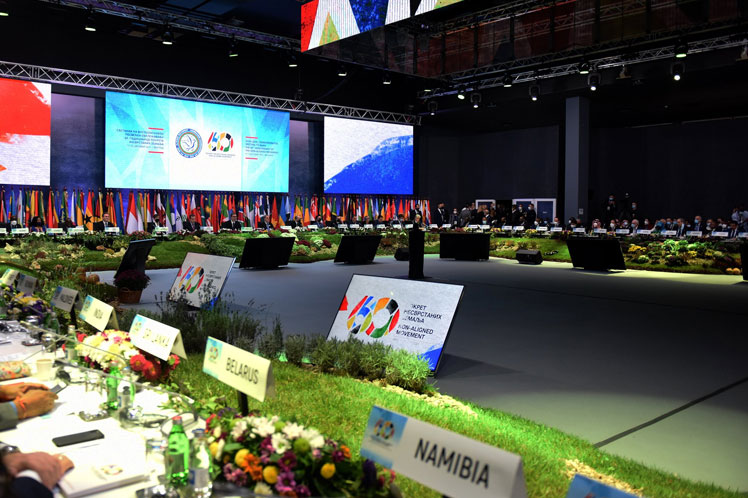 Cuba today ratified its commitment to the Non-Aligned Movement (NAM), celebrating the 60th anniversary of its founding in the Serbian capital.
On Twitter, Foreign Minister Bruno Rodriguez evoked the celebration, six decades ago, of the first summit conference of the Movement in Indonesia.
Cuba ratifies its shared commitment to safeguard the founding principles of Bandung, and the Principles and Purposes of the Movement agreed at the XIV Havana Summit, the foreign minister said.
The NAM is holding a ministerial summit in Belgrade, Serbia, to commemorate the 60th anniversary of this integrating mechanism.
Cuba is a founding member of the Movement and has twice held its presidency.
Delegations from 114 countries are participating in Belgrade. The day before, Serbian President Aleksandar Vučić urged the defense of multilateralism and the promotion of dialogue to solve conflicts and promote peace.