Indira and her Support to Isla de la Juventud Municipality
2021-02-19 21:44:19 / web@radiorebelde.icrt.cu / JC Caballero Puig
---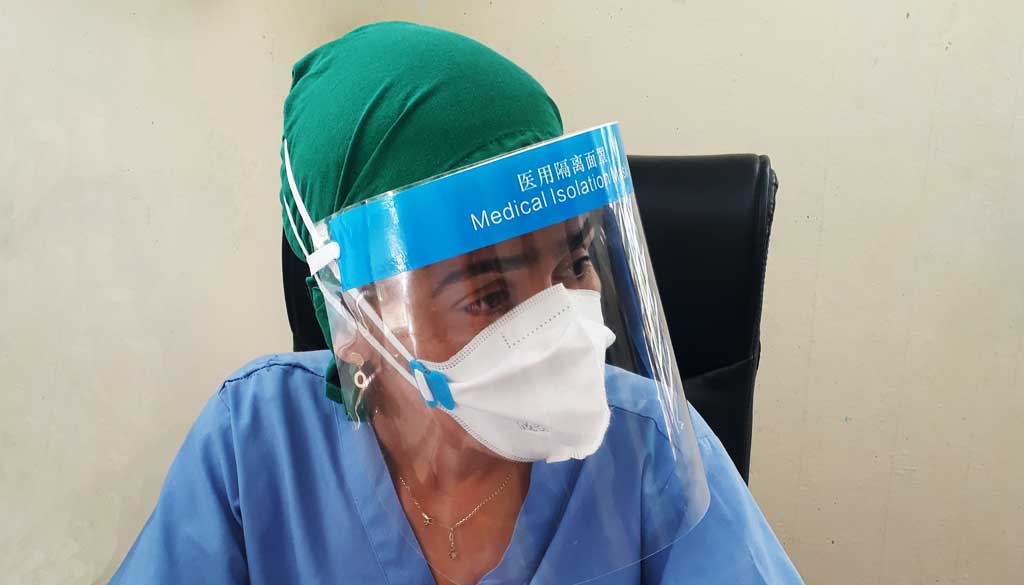 I know Dr. Indira Lorez Durán from my neighborhood. Short in height and slim physique, he wears her overcoat, gloves, face mask and plastic mask just like a giant in her profession. She knocks on doors; asks for symptoms in the local community, providing more personalized health care.
Her smiling face can be seen through her eyes that regardless of the time, the weather conditions, she strives to search inch by inch, person by person, any patient with symptoms related to Covid-19. She does it from the local doctor office number 26 of the family doctor policy through her medical career, during health research.
"We serve a local population of 1.124 citizens from Isla de la Juventud, and a special attention is paid to the elderly, pregnant women and children. It is a job that requires perseverance to control the appearance of related symptoms to the Pandemic". She said.
Indira told me that she is afraid; given doctors are humans, but that is precisely what makes her more consistent with the protection measures she assumes in herself.
"At the end of the day, I took off all the protection means and put them all in a basin with chlorinated water and detergent; then I go upstairs and go straight ahead to take a bath, before having contact with my family." She said.
"Even when we detect a positive case and despite applying all health protocols, I look for that disease in me, and by doing so, I achieve peace." She pointed out. Thus far, four positive cases have been reported from this medical office, showing that the primary health care has great value in this approach from the local community, while searching for respiratory symptoms.
To this doctor, the work is hard as there are many protective measures, and sometimes exhaustion is felt, but she knows that in these times, where health is of the utmost importance, the vocation in terms of saving lives speaks for itself.
She is the mother of both, Mauro, who is only 3 years old and a teenager, does not stop before fear. She protects herself from all risks and ensures that others do it too.
By Jessica Padrón