Jose Marti National Library declared a National Monument
2021-07-01 19:09:44 / RHC
---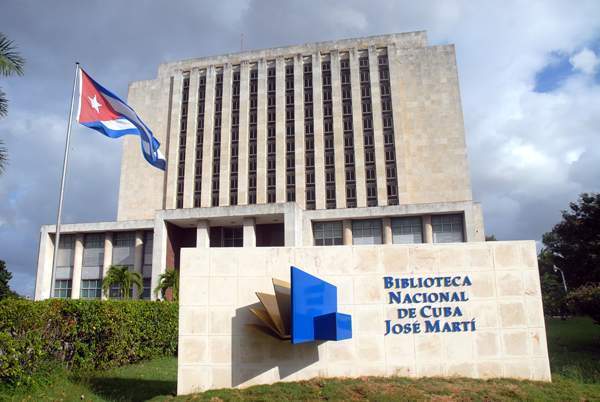 The José Martí National Library, located in Havana's Revolution Square, was declared a national monument on Wednesday.
The decision, as stated in the act of declaration, responds to the historical, artistic, environmental, and social value of this civil construction that is part of the political and administrative center of the country and one of the most significant public spaces for Cubans.
The National Council of Cultural Heritage recognized it as such on the 120th anniversary of its foundation.
During the solemn ceremony, which took place at the National Library, participants recalled the 60th anniversary of the historic speech "Words to Intellectuals", delivered in 1961 by the historic leader of the Revolution, Fidel Castro Ruz, in front of Cuban artists and writers.
The Assembly Hall of the distinguished institution, safeguard of the documentary, bibliographic, artistic and sound treasure of the island, witnessed that speech that established the foundational bases of the cultural policy of the triumphant Revolution in 1959.