Optimism Favors Health
2022-07-25 23:20:34 / web.radiorebelde@icrt.cu / JC Caballero Puig
---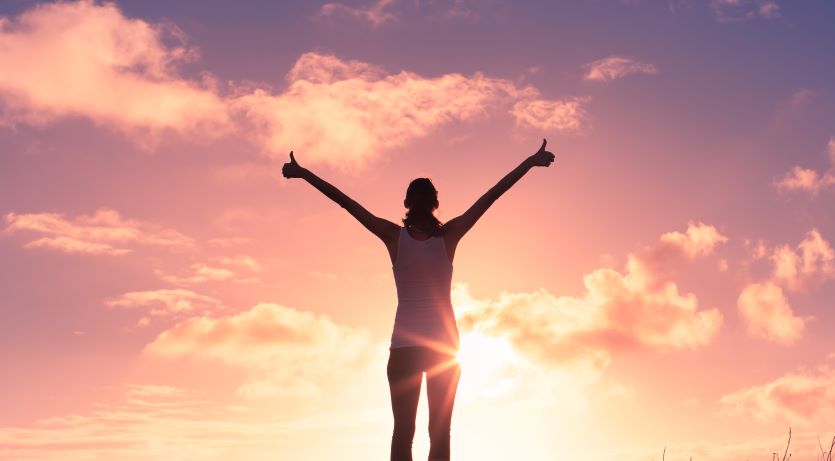 Do you often see the glass as half full instead of half empty? Do you also appreciate the positive side of life's adversities? Then it is perhaps because of this it could be affirmed that he is an optimistic individual.
This is Perhaps one of the most compelling reasons that scientists have to affirm that optimists live longer, which was confirmed by several researchers that showed that they enjoy a higher level of well-being, better sleep, less stress and even more cardiovascular and immune health.
It seems that this type of person took possession of a phrase that contains a positive philosophy of life, which state: that what happens is convenient. In this way, they do not give possibilities to the uncertain and impossible.
Optimists believe that everything will turn out well, that they have the capacity and ability to make things go as well as possible, precisely the perception of good over bad prevents negative thoughts, and makes the positive dominate discouragement and the best way to appreciate the difficulties prevail.
They prefer hope as a flag, and from this, they focus on their lives, because although there are some personality traits that favor it, being optimistic has to do with reflection and practice, according to experts. Thus, each one chooses, consciously or unconsciously, a perspective to look at life. This depends largely on personal experiences, although it is true that sometimes it is derived from custom. It is always easier to imitate and repeat than to build a personal approach.
It is not that they do not care about the unpleasantness that happens around them; it is that they have the skill to grow in the face of mishaps such as the loss of relatives and friends, as well as other adversities to move on with their lives.
According to a related study in which researchers examined the lives of almost 160,000 women between the ages of 50 and 79 over a period of 26 years. At the beginning, the participants completed a questionnaire to measure their optimism. Then, those with the highest scores were classified as optimistic and the lowest pessimistic.
Years later, in 2019, the researchers followed up on the participants who were still living, and also studied the lives of those who had died.
They found that those with higher levels of optimism lived longer, in a range of up to 90 years.
Seeing our own reality with hope and a perspective where good spirits and the desire to live prevail is an option that must be embraced and, even more, spread to those around us.
By Teresa Valenzuela García