Playing Step by Step for Qualifying to Tokyo
2021-05-18 22:05:41 / web.radiorebelde@icrt.cu / JC Caballero Puig
---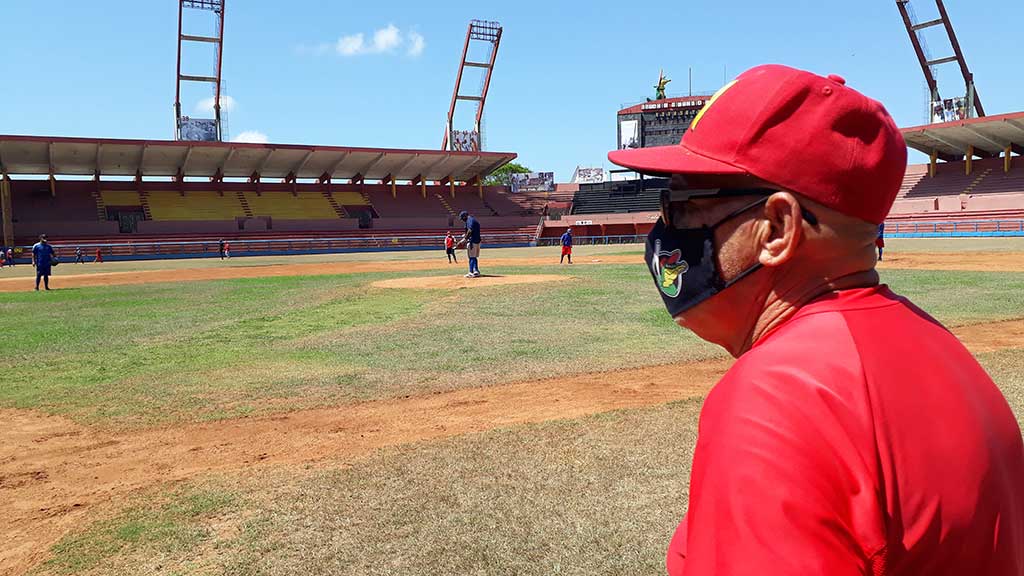 Havana city. The members of the Cuban baseball preselection team for the Pre-Olympic tournament of Florida, which will be kicking off from May 31st to June 5th, continue their isolation period at the local Victoria de Girón Stadium of Matanzas province, coached by that team´s coach, Armando Ferrer and a prestigious coaches team.
After fulfilling the two first training weeks, Armando Ferrer looks satisfied about the proper way his players are assimilating the training charges.
"The most important is the fact that all what was planned has been fulfilled, and the boys are doing their best in each training session. The two games we played have shown us this team´s proper quality, given the high training charges they have endured." He pointed out.
In those first training games, all the men who are part of the Pre-Olympic preselection team will have the chance to play.
"This is important to take into account to decide between one or another player. We want to get to that competition with ten games carried out, at least, including the ones we want to play at the venue." He said.
Armando Ferrer pointed out that there are some baseball players with great quality and versatility, and that makes it more difficult to select those who will go to Florida.
"Almost all of them have the possibility to play on the third base, short field and second base. I will be changing them in those positions, and we will decide, along with the technical staff, the ones chosen for the team to the Pre-Olympic tournament."
Regarding the short-stop players section, Armando Ferrer commented that they have also options, and one of them is the experienced Frederic Cepeda, who is training very well.
"We have Roel Santos, Yadir Drake, even Cepeda who could be playing defensively, and we will see who could be the other short-stop players; besides, Alfredo Despaigne should be our designated hitter." He said.
Cuba goes for the qualification ticket for the Olympic Games, and they will have two chances, one of them in the United States and the other in Taipei in China.
"It will be difficult, but it is not impossible. All depends on the young players believing it and going out to the field to their best by defending the four letters (Cuba). We will play step by step as we have the game against Venezuela firstly, and after that, we will think about Canada and Colombia. The things trained will have to be done because of the desire in terms of having good baseball performance."
By Guillermo Rodríguez Gato