Scientific institutions from Cuba and Kazakhstan sign MOU and cooperation
2019-11-19 14:10:35 / ACN
---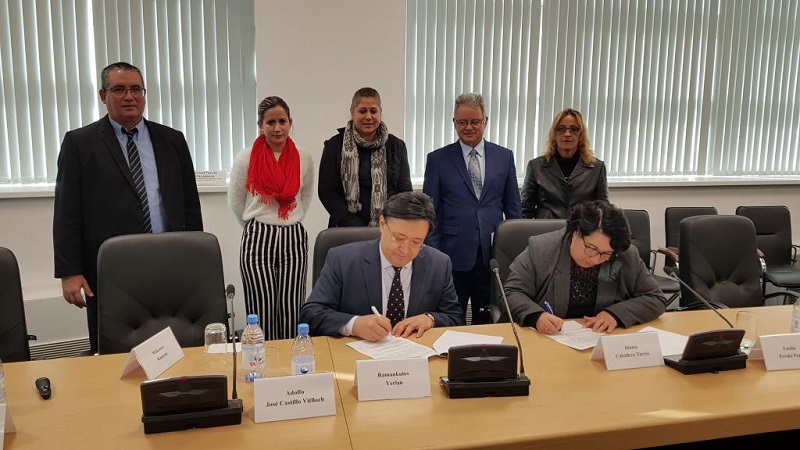 A MOU and cooperation was signed by Idania Caballero Torres, representative of the Biocubafarma business group for Russia and countries of the Commonwealth of Independent States and the director of the Kazakh Institute of Biotechnology, PhD Sc., Erlan Ramankulov.
This memorandum will allow both countries to carry out joint research in biotechnology, agriculture, human beings and the environment, while at the same time laying the legal foundations for broad bilateral cooperation, the Cuban embassy to Astana, capital of the Asian country, informed today.
Representatives of Biocubafarma and the Center for Molecular Immunology visited the aforementioned scientific institution, accompanied by officials of the Cuban embassy to this country, where they held a meeting with directors and researchers of the Institute of Biotechnology, subordinate to the Ministry of Education and Science of Kazakhstan.
MSc. Adolfo Castillo presented Biocubafarma and PhD. Mayra Ramos provided information on the innovative medical products that the Center for Molecular Immunology has developed throughout its almost 25 years of foundation.
The Kazakh Institute of Biotechnology was founded by decree of the President of the Republic, Nursultan Nazatbayev in 1993, but its new headquarters are only three years old.
During the visit the directors and researchers showed a high recognition to the Cuban Biotechnology.