Social Works: the Best Tribute to Eusebio Leal
2021-09-15 20:28:02 / web.radiorebelde@icrt.cu / JC Caballero Puig
---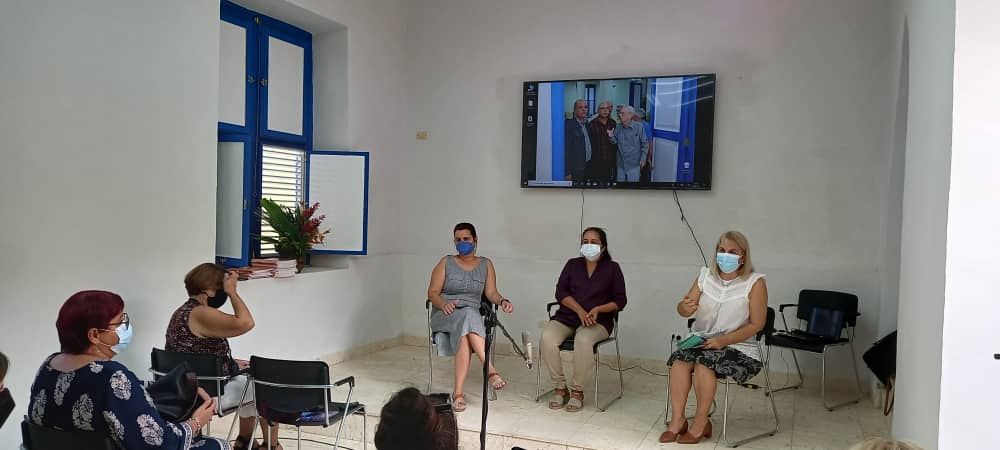 To honor the work of the one who was the greatest feeling in love with Havana city, the Office of the Historian of the City carries out a program of cultural and social actions, on the 79th anniversary of the Eusebio Leal´s birth, to be celebrated on September 11th.
From September 3rd to 13th, the main commemorative occasions will have a reduced participation in the middle of the difficult epidemiological situations that the country is going through due to COVID-19.
Darianna Barrios Tabares, who is the specialist of the Cultural Management Directorate of the Historian's Office, commented that the day is a tribute to continue Eusebio Leal's work, because there is no better way to celebrate his birth than doing social work in Havana city.
"This day should be seen as a tribute to Leal and as a continuity to his work in the Cuban capital, given every year it will be celebrated on this date with various activities designed for the society´s improvement. This is an atypical year and the related call will be reduced and directed to representatives of the government of old Havana and cultural workers of the municipality. We hope that in future editions the call will be broader". She said.
As part of the program, the local ´Coloquio Pensar la cultura desde la comunidad´ (Thinking about culture from the community) will continue an approach to the management culture and heritage processes in the Historic Center, and its current challenges from an environmental and gender perspective.
Activities include tours to cultural centers, meeting with community project leaders, audiovisual projections, book presentations, exhibitions; in addition to the inauguration of the Carlos Rafael Rodríguez Polytechnic School, a work restored by the Office of the City Historian.
By Erika Alfonso Villar