Special Education in Cuba celebrates 60th anniversary
2022-01-04 11:59:28 / ACN
---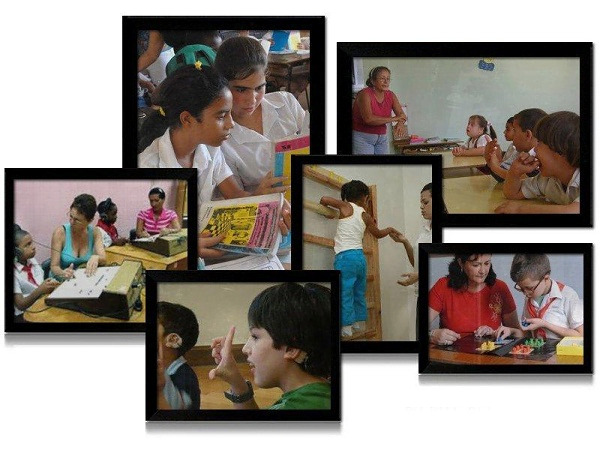 Special Education in Cuba today celebrates six decades of noble work in caring for children and adolescents with such educational needs in a program conceived since the beginning of the Revolution.
Cuban Prime Minister Manuel Marrero called the initiative of historic leader Fidel Castro one of the outstanding social achievements of the island.
"Many congratulations to those who dedicate their lives to this noble work," the head of government wrote on his account on the social network Twitter.
Before the revolutionary triumph of January 1, 1959, just eight centers with about twenty teachers attended 100 children with special needs.
However, more than 32 thousand schoolchildren receive the benefits of the conception of this education within the Ministry of Education.
According to the national director of this area in this country, Beatriz Roque, 334 schools with 14 thousand professionals are involved in the program.
As part of the initiative, the Ministry implements research to improve the educational model with the most advanced international approaches.
The universe of this education in Cuba is conceived as a system of educational institutions, care modalities, resources, special services, professional supports, and extension channels for children, adolescents, and young people with special needs, their families, educators, and other agents.
The program has 608 itinerant teachers to care for 1,651 children with these needs. At the same time, another 12,000 students in elementary, high school, pre-university, professional technical, and youth and adult education receive care in regular centers.
According to the Ministry of Education's website, the main features of Special Education in Cuba are the coverage of the entire school population and its projection towards the National Education System.