Stricter penalties in Cuba for non-compliance with Covid-19 measures
2021-02-19 21:24:33 / ACN
---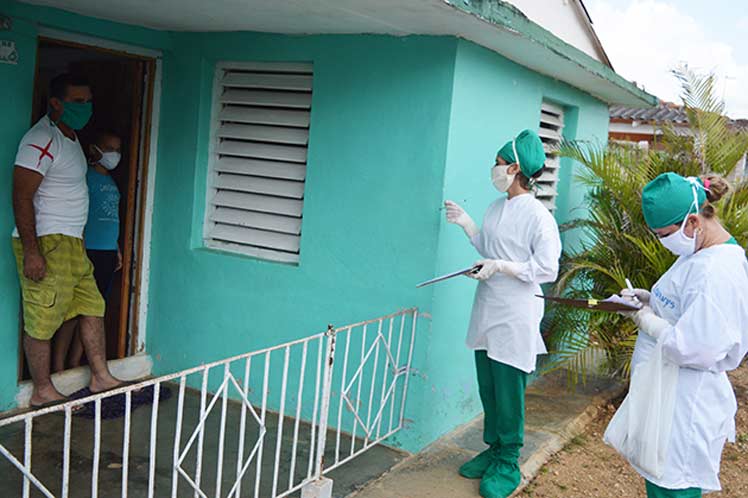 Health authorities in Cuba today increased the rigor in applying sanctions to those who fail to comply with the measures established to prevent the spread of the SARS-CoV-2 coronavirus in the country.
Public Health Minister José Angel Portal reported that authorities applied 670 fines to violators of the provisions on Wednesday, both on individuals and managers for state entities.
Cuba is going through a tense moment in the fight against the pandemic due to the increase in the number of infections, which causes the Covid-19 disease, which on Thursday registered 923 new confirmed patients.
62.6% of these reports are in the provinces of Havana and Santiago de Cuba.
Today, the delay between the onset of symptoms and hospital admission, especially among the most vulnerable, continues to be one of the fundamental causes of the increase in these figures.
According to Portal Miranda, of the patients confirmed on Thursday, 5.9% took more than 48 hours to reach health institutions.
Given this scenario, the call to the public is to comply with hygienic and epidemiological measures, such as masks, physical distancing, restriction of movement, and the use of disinfectant solutions for hands and surfaces in workplaces and service centers.
Simultaneously, there is an increase in the control of the follow-up of these, since, according to the authorities, indiscipline is the main factor that has triggered the current situation.
On Thursday, the Caribbean nation had 5,98 positive patients in health care centers, of which 647 were pediatric patients (up to 18 years of age), all of them with good evolution.