Tens of thousands welcome Evo home to Bolivia
2020-11-11 09:20:20 / RHC
---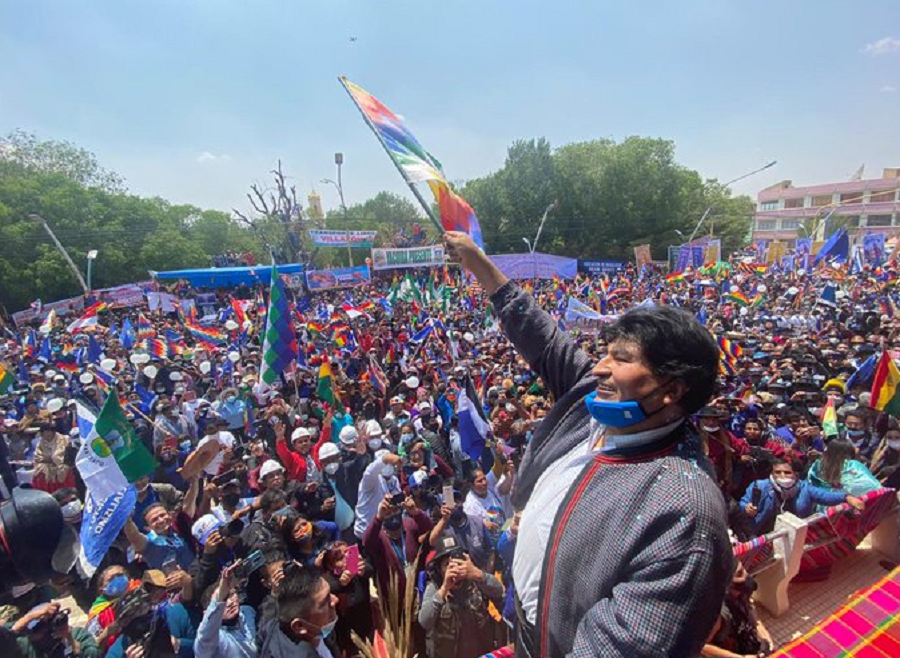 Former Bolivian president and leader of the Movement Towards Socialism (MAS), Evo Morales, was received by thousands in the town of Uyini, department of Potosí.
After being welcomed by hundreds of people in the mining center of Atocha, Potosi, Evo -- in the company of former Vice President Alvaro García Linera -- left for Uyini by car caravan. The popular caravan began on Monday by the former president upon his arrival in Bolivia from Argentina.
On Monday, both were received by huge crowd in the city of Villazon upon their return from Argentina where they were in exile after the coup d'état of November 10, 2019.
"With Alvaro García Linera, my brother in life and struggle, we returned along the roads we have missed so much to meet the multitude of miners of Atocha and their unwavering revolutionary commitment and affection. Thank you, my brothers," expressed Evo Morales through his Twitter account.