Thanks for his Genuine Song from Manzanillo
2021-05-18 23:16:27 / web.radiorebelde@icrt.cu / JC Caballero Puig
---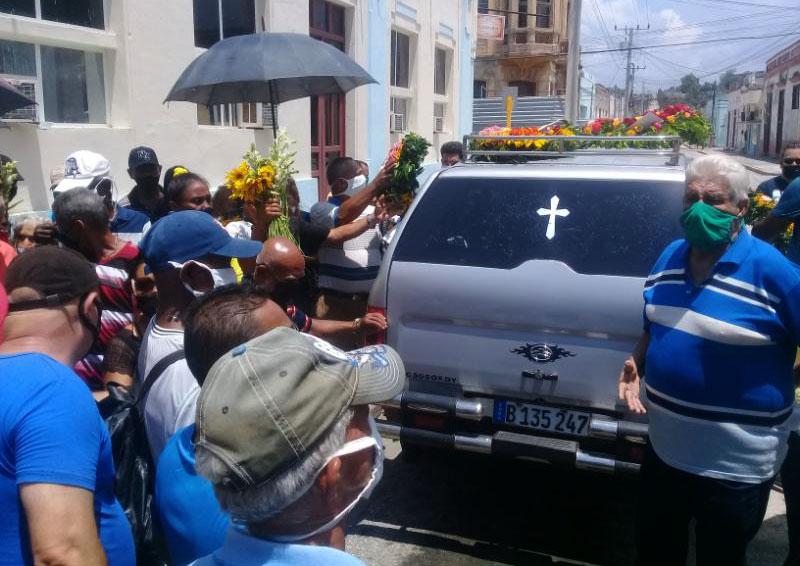 Manzanillo, Granma. Relatives, musicians, artists, intellectuals and dozens of residents from Manzanillo town said goodbye this afternoon to the singer Rogelio "Nono" Mendoza, legendary voice of the local Original of Manzanillo band, who died at dawn today at the age of 82.
Along with the family, National Music Prize winner and conductor of the Orchestra National Music Prize winner and conductor of the Orchestra National Music Prize winner and conductor of the Orchestra Cuban maestro Wilfredo Pachy Naranjo Verdecia were present, the musician Enrique Kiko Arango, who were the only two active founders of the emblematic Charanga band; and Manuel Olivera Álvarez, president of the Municipal Committee of the Union of Writers and Artists of Cuba (UNEAC) in Manzanillo town.
In addition, bass guitarist Miguel Armesto Prada, violinist Antonio Mora, flautist Oscarito Llumbet, keyboardist Karelia Naranjo and other members of the distinguished Orchestra of the province of Granma were present.
Wreaths from family members, workers from the local government headquarters, members of the Original of Manzanillo band, and the municipal Culture and Art and the Music Center headquarters, guarded the coffin, covered by a Cuban flag.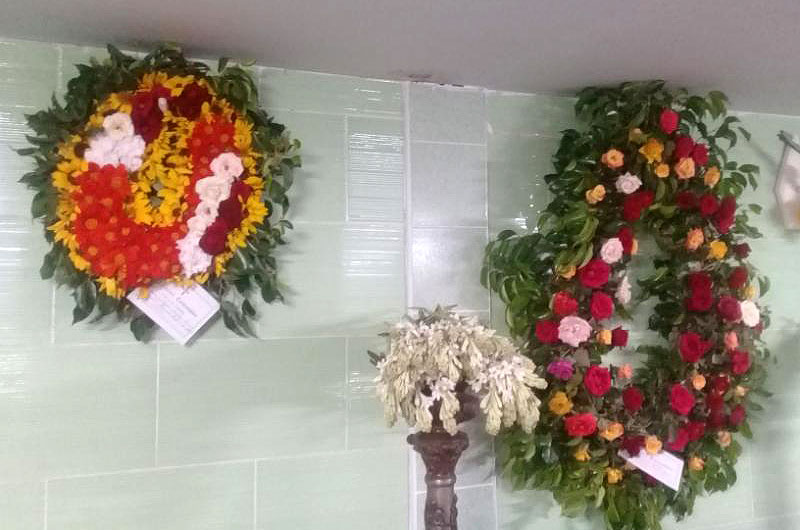 At the farewell duel, the journalist Pedro Vera Portales highlighted the vocal and interpretive qualities of Nono Mendoza, of whom he recalled the brilliant Trio band, along with Pedrito Rivero and Manolo del Valle, the Tres Mosqueteros Mosqueteros of the Original band.
He pointed out that Rogelio will remain in one of the most exalted places of Cuban popular dance music, thanks to an artistic career of exceptional quality.
"Thank you for your charisma, for the song of a genuine citizen from Manzanillo, characterized by the elegance, energy and passion."
The death of the singer from Manzanillo town had a wide impact on social networks and web pages.

Rafael Lay, director of the very first charanga band of Cuba, wrote on the Facebook profile of the Original band: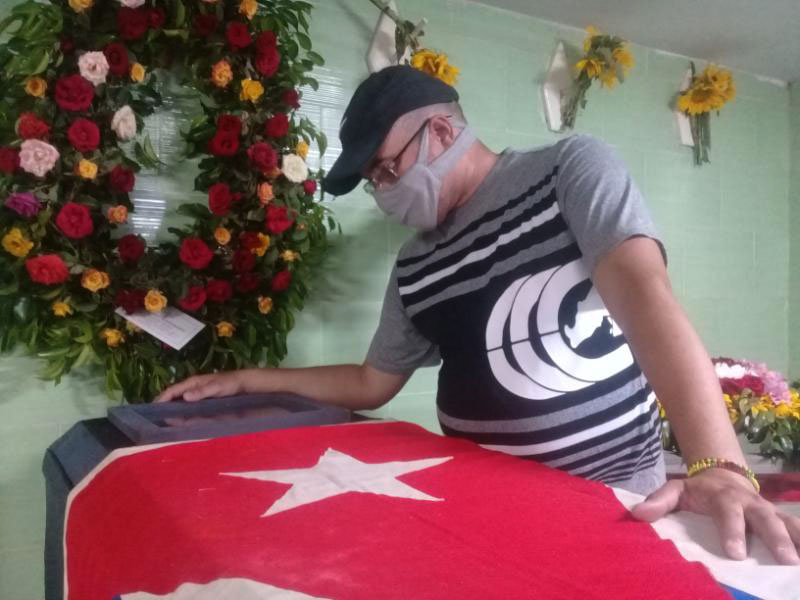 "On behalf of the entire family of the Aragón de Cuba band, we show our most sincere condolences to the family of maestro Rogelio Mendoza 'El Nono'; a big hug to all".

For his part, the singer Justo Emilio Rueda Bravo said that the Manzanillo Original band was featured by the voices of Nono and Pedrito, which were then properly combined.
"Rest in peace Nono; I join the pain of the family to whom I embrace and convey my embrace and strength." Justo Emilio wrote.

The calls with messages of encouragement and condolences by Manolo del Valle and Jorge López, another pair of artists who were part of the Manzanillo Original band, were equally endearing for the musicians and family members.
By Roberto Mesa Matos