UNFPA Delivers Donations to Cuban Obstetric Hospitals
2020-11-27 12:30:58 / web@radiorebelde.icrt.cu / JC Caballero Puig
---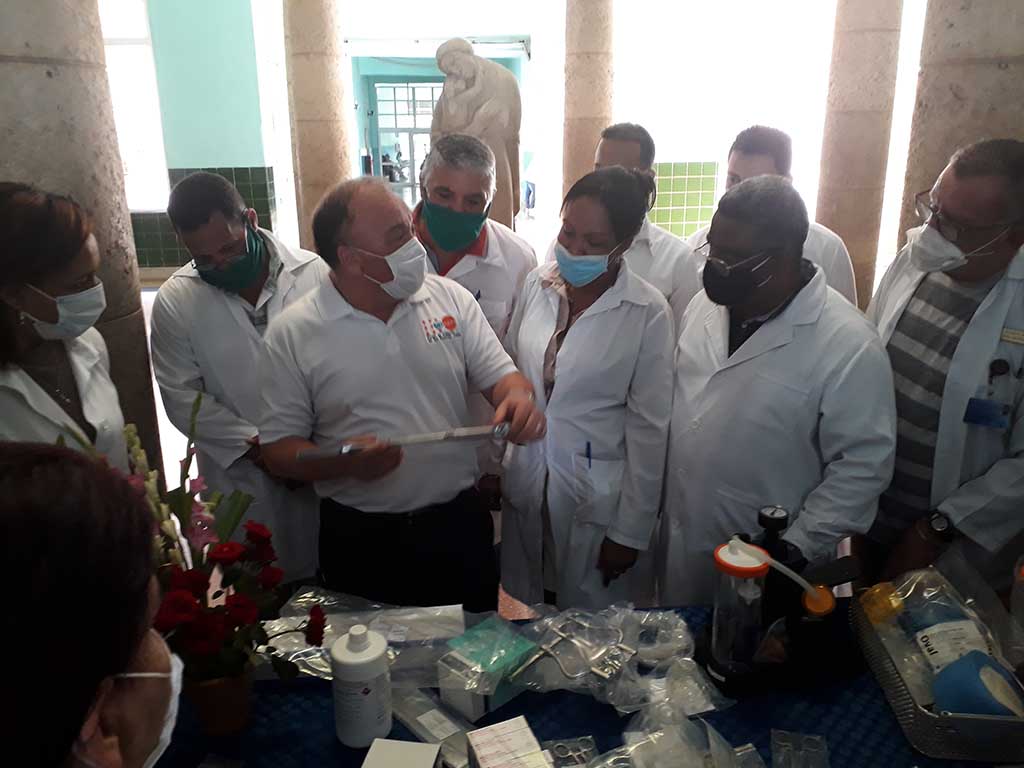 The América Arias Hospital received a donation from the main institutions of that kind in the nation. It was a donation from the United Nation Population Fund.
The new acquisition includes hormonal contraceptive pills (40), others for the delivery of health care and its labour complications (60), including a quantity destined to the hygiene of pregnant women´s hygiene (200).
Rafael Cuestas, who is the coordinator of the United Nation Population Fund, declares to Radio Rebelde station that those inputs will benefit the main Obstetric hospital of the provincial regions.
In the current context, which is featured by the economic consequences of the Covid-19 Pandemic, the UNFPA works to support the nation in terms of protecting the population´s health, sexual and reproductive rights, especially in the case of girls, teenagers and women.
"We have been coordinating with the local Public Health Ministry (MINSAP) and reorienting the funds to support its effort in this Covid-19 era in which the related efforts are reoriented to be able to face the Pandemic, without stop carrying out the children´s maternal program and Cuba, as it has been done." Rafael Cuestas stated.
After receiving those materials and medicines, Dr. Mercedes Piloto, who is a specialists of the Children´s Maternal Program of the MINSAP, thanked the United Nation Population Fund for the hormonal contraceptive pills that contains injectable ones, and emergency contraceptive pills, as well as the labour kits that is part of the reusable equipment to guarantee safe births, Caesareans and other obstetric surgeries, as well as reviving mothers and newborn babies.
As for Mercedes Piloto, the also president of the Cuban Scientific Society for the Family Development (SOCUDEF), the donation means a recognition to the efforts that has made the nation to keep the sexual and reproductive health services, especially in the middle of the Economic US. blockade intensification apart from the impact that has the Pandemic on the local health services.
Damarys Álvarez Zapata, who is the principal of the América Arias Obstetric Hospital, finally said that the related inputs and medicines got at the right occasion.
"We received with great joy that donation and in spite of we are not lacking contraceptive pills in the doctor's office, the related cover has decreased, and taking into account the work we are carrying out with teenagers to avoid the early pregnancies, as well as the necessary family planning of those contraceptive pills which reinforce our work." She said.
At a global scale, the United Nation Population Fund works for the proper sexual and reproductive care, the family planning, the preventive and treatment of sexual transmission diseases, and the Aids programs that have not stopped in Cuba in spite of the Covid-19 Pandemic.
By Claudia Díaz Pérez