Venezuela receives another 50,000 doses of the Russian vaccine Sputnik V
2021-05-03 21:17:23 / RHC
---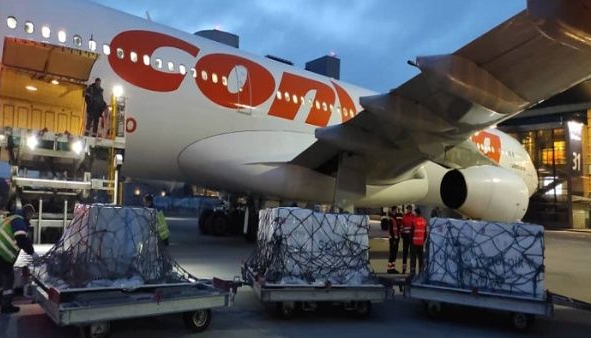 Venezuela's Minister of Health, Dr. Carlos Alvarado, reports that nother 50,000 doses of the Sputnik V anti-COVID vaccine arrived on Monday in the South American nation from Russia.
The sixth shipment of the drug developed by the Gamaleya Center was received at 5 a.m. local time at the Simon Bolivar International Airport, near Caracas. According to Alvarado, the vaccines received complete 1,480,000 doses, which will contribute to immunize more than 800,000 people.
He detailed that at this moment more than 360,000 health workers are being vaccinated, as well as adults over 60 years of age with two or more associated diseases. The Venezuelan health minister added that other population groups that have received priority are security personnel, whose work has not stopped during the pandemic, and people under 60 years of age with two or more associated diseases.
Within the latter group, priority has been given to those suffering from chronic renal insufficiency, HIV and other illnesses that compromise immunity.
Alvarado recalled that Venezuela has set the goal of "reaching 22,000,000 immunized people, more or less 70 percent of the population, in 2021," he said.