Vietnamese PM welcomes Cuban Minister of Foreign Trade and Investment
2019-09-11 07:40:20 / ACN
---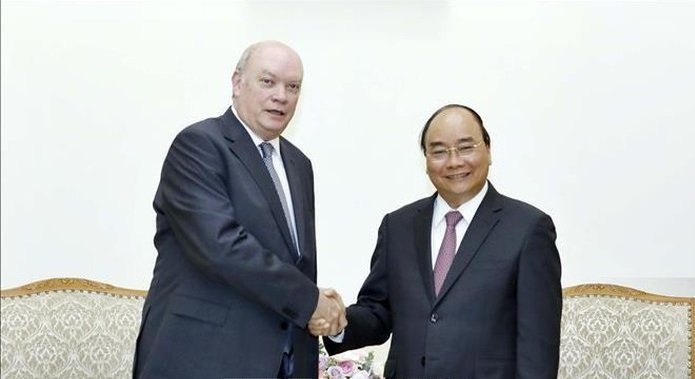 The Prime Minister of Vietnam, Nguyen Xuan Phuc, received on Tuesday in Hanoi the Minister of Foreign Trade and Foreign Investment of Cuba, Rodrigo Malmierca Diaz.
According to the Cubaminrex website, the Premier highlighted the special, profound and mutually trusting relationship between Cuba and Vietnam, and emphasized that the Communist Party and the people of the Indochinese nation always remember Cuba's support during the country's struggle for independence and reunification.
Xuan Phuc assured that Vietnam will continue to cooperate closely with Cuba, and suggested coordinated work between ministries and sectors to increase bilateral trade, strengthen and stimulate Vietnamese investments in Cuba, and thus consolidate the economic-commercial ties between the two countries.
Malmierca Díaz highlighted the progress of bilateral cooperation projects in different spheres, in a context in which the 37th Intergovernmental Commission is meeting in Hanoi, inaugurated the day before at the headquarters of the Vietnamese Ministry of Construction.
During his stay in Hanoi, the Cuban Minister had meetings with the Minister of Health, Nguyen Thi Kim Tien, and the Minister of Construction, Pham Hong Ha, with whom he co-chairs the Intergovernmental Commission.